A Caregiver's Guide to Tube Feeding
Understanding tube feeding and how to support a child.
Contributing expert: Annina Whipp, Specialist Paediatric Dietitian
Top tip – we have a glossary of tube feeding terms available here.
An introduction to tube feeding
If a child is unable to eat or drink orally, tube feeding can be a safer way to provide nutrition. There are many reasons why tube feeding may be required – a child may have problems swallowing food, they may not digest food or absorb nutrients properly, or they may have a chronic illness and require extra nutrition for growth and maintenance.
There are different ways of tube feeding and your healthcare team will advise you and the child on the best option based on their nutritional needs.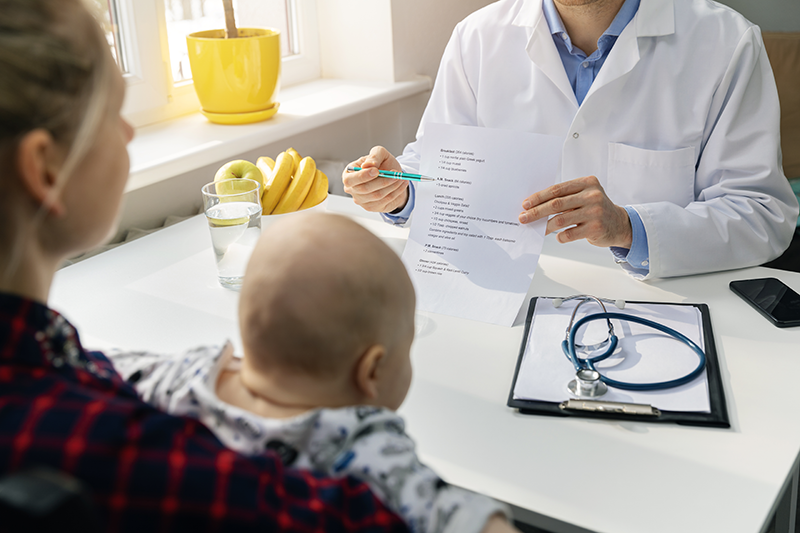 Short-term feeding:
Children may be offered a nasal gastric tube (NGT) or a nasal jejunal tube (NJT). These spaghetti-like tubes go through the nose and reach either the stomach (NGT) or jejunum (NJT), which is the first part of the digestive system, and need to be replaced every 4-6 weeks.
Long-term feeding:
For six months or longer, children may need a gastrostomy or a jejunostomy. This involves making a small opening and placing a tube directly into the stomach. With the jejunostomy, a device is inserted through a gastronomy opening in the stomach and then goes into the first part of the small intestine (jejunum). These tubes can last from six months to one year.
Creating a feeding plan
Formula (also known as 'feed' or 'milk') has been developed to provide children with the nutrition they need for growth and maintenance. A dietitian will recommend a suitable formula based on the child's age, weight and clinical history, and will review every child to make sure the formula and feeding regimen is suitable for them.
More recently, some parents are opting for a 'blended diet' (whole foods that have been puréed to a yoghurt-like consistency and given via a feeding tube into the stomach). However, blended diets are not suitable for all children and so should always be discussed with the healthcare team first.
Feeding times vary depending on the child's tolerance and needs. They must also be realistic, sustainable and work for you as a family.
Bolus feeding is the fastest way to give a feed. You use a syringe to draw up the feed and then slowly push it into the tube. Formula feeds tend to take approx. 5-10mins, while blended feeds tend to take a little longer, approx. 20mins.
Gravity feeding can be slightly slower than bolus feeding. You use a drip stand, turn the feed upside down and allow the feed to run slowly through the tube. This can take 15mins to one hour.
Pump feeding allows you to set the distribution rate, giving you the greatest degree of control. You can use a drip stand or store the formula and feeding pump in a backpack, with the feed connected to a pump and an extension set that reaches the tube. Setting the pump's flow rate allows you to control the amount of feed per hour.
Children with a low-profile feeding device will have an extension set that connects them to the feed, which can be given either via a syringe or pump as above.
Top tips to keep children safe
You may be feeling overwhelmed by all the things you need to know and do to care for a tube-fed child but remember you're not alone and practice makes (somewhere close to) perfect. Keeping the following in mind when tube feeding and reporting any complications to your healthcare team will help keep a child safe.
If you're using a nasal gastric tube (NGT), you will be asked by your healthcare professional to check the pH level and length of the tube from the nose before you give a feed. This is to ensure the tube is in the correct position. The pH level should be between 1 – 5.5 as this confirms that the NGT is correctly positioned in the stomach. If the pH level is above 5.5, the feed should not be given. The length of the tube is measured by looking at the cm measurement number by the child's nose, and the number should stay the same each time you check.
Clean and rotate the feeding tube site as directed by the healthcare team to help prevent infection and stop skin growing over the top. Stoma sites can close up really quickly so if the tube does come out then you need to act quickly – most nurses will provide you with a spare tube, which needs to be pushed into the stomach as a temporary measure.
Make sure the child stays upright at a 45 degree angle when feeding, and remains at a 45 degree angle for 30 minutes after feeding. Do not feed via an NGT overnight as there is a risk of choking.
Check you have an adequate level of formula available to ensure you don't run out.
When do I need to contact my healthcare team?
If the child is in pain
If there is any bleeding
If stomach acid is leaking from the site
A life beyond tube feeding
While tube feeding will naturally become a big part of the child and family's lives, there are ways to incorporate this into everyday life. From specialist backpacks that can hold feeding equipment and deliver nutrition on-the-go, to waterproof dressing when swimming for children who are mobile, you can lean on tailor-made equipment and accessories to help create a routine and boost quality of life.
If you are worried or have any concerns, please consult your dietitian, GP or healthcare team. There are also several charities and support groups available – click here to find out more.