Lorenza & Eliza: a reflection on my child's tube feeding progress
Lorenza shares a personal insight into her journey with her daughter Eliza, including her worries and progress from birth to now.
Contributing family: Lorenza (mum of 5-year-old Eliza)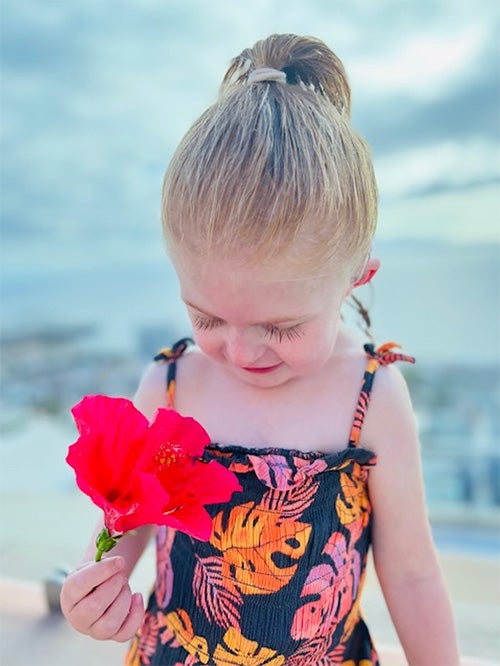 Meet Eliza
Age: 5
Feed Via: Gastrostomy
Fun Fact: Eliza currently holds a green belt in karate & is working towards her blue belt.
Looking back on how far Eliza has come.
Sometimes I sit back and think how far my little soldier has come.
In her short life she's been through so much, so many operations, endless appointments, therapies, countless re-admissions to hospital, judgemental stares and whispered comments.
When Eliza arrived in this world, instead of the 'normal' joy of bringing my baby home and introducing her to family and friends, I was faced with 9 weeks on NICU, fear, and a feeling of powerlessness. The blur of weeks that followed Eliza's birth were filled with love, tears and sleepless nights. Nothing can prepare you for life on NICU; I had gone from a happy, healthy pregnancy to being submerged into a medical world in an instant.
The start of Eliza's tube feeding journey.
Eliza was fitted with a nasogastric (NG) tube when we failed to establish any feeding with her. As the days/weeks ticked by, each day brought with it a new challenge for Eliza to overcome. It's scary how NICU life became normal to us and started to feel like home. We had our own little routines, made friends, and even laughed as much as we cried. But on the bad days, the days where we sat watching my baby fight so hard to stay with us, all I could do was look on and reassure her that mummy and daddy were here fighting with her. As a mum I felt helpless, having to ask if you're allowed to cuddle your baby or watching a nurse doing things I felt I should be doing. The only way I felt needed was by expressing my breast milk, so every 2 hours that's what I did.
Eliza's diagnosis is CHARGE Syndrome, something I had never heard of. I later found out that CHARGE syndrome is a congenital condition (present from birth) that affects many areas of the body. It is an extremely complex syndrome, involving extensive medical and physical difficulties that differ from child to child. CHARGE stands for coloboma, heart defect, atresia choanae, restricted growth and development, genital abnormality, and ear abnormality. I had no idea what this meant for my little soldier at first, so I felt crushed!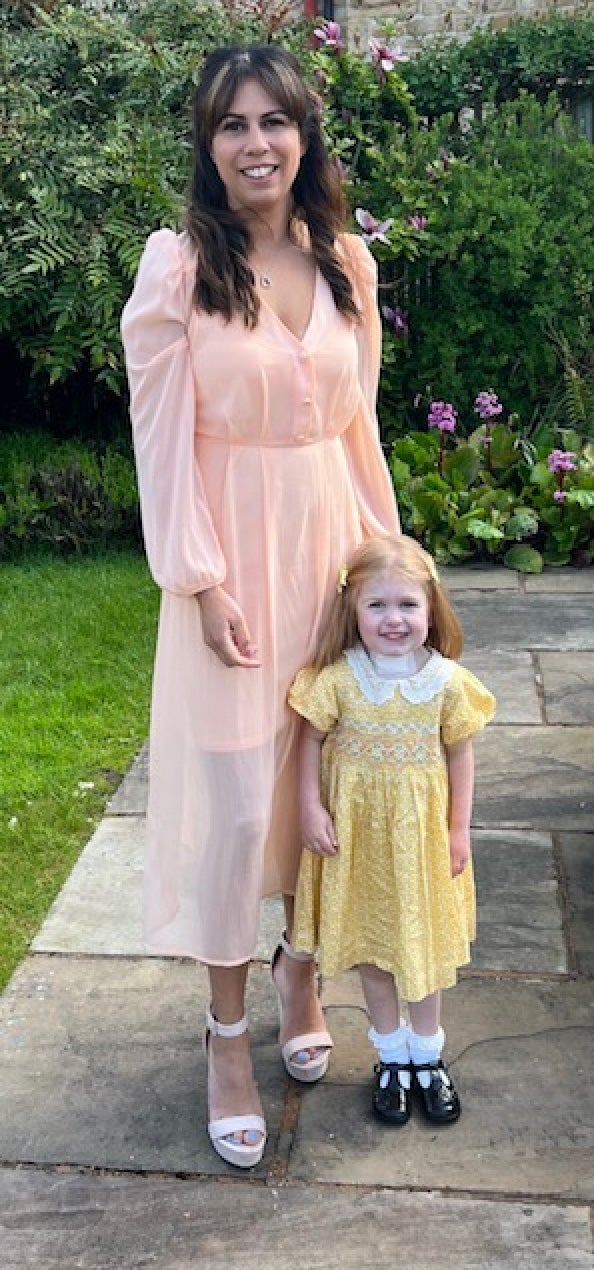 When Eliza was just 7 weeks old, we were given the shocking news that our solider needed a tracheotomy (an opening surgically created through the neck into the windpipe to allow direct access to the breathing tube), the world crumbled around us as we tried to understand what this meant and how we would cope. It turned out it was the first operation of many.
Seeing my 7-week-old baby with a tube coming out of her neck for the first time was heart breaking. I kept asking myself: why is this happening? She's so small, she doesn't deserve this! After the procedure the focus was on us. Eliza was doing well, she would be ready to go home soon, but we needed to learn how to look after a tracheostomy. With the support of nurses, we learnt what we had initially thought impossible, we knew how to change and look after Eliza's tube and doctors felt we were ready to take our baby home.
Eliza's journey from hospital to home.
The day finally came, the day I had been wishing for all this time, but once I was faced with it, I was filled with fear, I didn't want to leave the hospital! I feared I couldn't, I wanted to hold on to the door frame of the ward and never let go. The idea of changing a tracheostomy and feeding my baby via a NG on my own at home without the safety net of the hospital full of doctors and nurses terrified me. At that time, I never imagined having the confidence to do it alone, but it was surprising how quickly it became our new normal.
Moving from NG to a gastrostomy.
There is a unique kind of grief that can come along with being the parent of a child with complex medical needs. Before you have your child, you have an idea of what it would be like to watch them grow up. The main thing I grieved was not being able to feed her as a newborn, such a simple thing us mums take for granted. The jealously was crippling watching other mums breast or bottle feed their babies while I spent months expressing milk to feed her via her NG. Around Eliza turning 1 we were advised that the best way moving forward would be to move from the NG over to a gastrostomy. This felt like an impossible decision and accepted she would never feed orally. After 3 cancelled surgeries we had finally done it, and it was the best decision we could have ever made, she went from surviving to thriving.
At the time, moving over to the gastrostomy felt like the beginning of the end, but now I know better. It was the beginning of living. Feeding became much easier, we went from feeding every 2 hours to a set routine and now we work around mealtimes and overnight. It also freed up more time as we went from gravity feeding to pump feeding which felt like a luxury.
Key takeaways from our journey.
Eliza wouldn't be where she is today without her strong support network around her. Family, friends and medical professionals. I also want to give myself and her dad some credit for our mindsets, we have always thought of each challenge that we are faced with and how we can overcome it and not to let her condition determine our lives. There is nothing she and us as a family can't do - it might just take a little more organising.
Everyone that meets her instantly falls in love, she has a special energy around her and I believe she will go on to do some remarkable things with her life. She is always so happy even when she is battling some of the toughest times - it's rare you don't see her with a smile on her face. She actually makes my job as an advocate hard sometimes as doctors fail to see how poorly she can be because she is still full of energy and her happy smiling self.
For me, being open and honest with people is the best way I can help control the staring and comments. I would much rather people asked questions and tried to educate themselves on children like Eliza.
Never fear the worst at every twist and turn of your tube feeding journey, sometimes something might be more positive than you first expect.
If there's ever a time I am doubting my own ability, I look to her for inspiration and strength - that is my driving force forward.
People often say "I couldn't do what you do". My response to anyone who is starting their tube feeding journey now is: you can do what I'm doing! I'm not special, I'm not superhuman I am just a parent who is tending to my child's needs. Those needs may look different to other parents but at the end of each day we are all parents trying to do the best for our children.
Make sure to check out more tube feeding stories from other tube feeding families, next. These articles are full of wisdom and hope!