Super Smoothie
Quick easy, calcium rich snack, vegan option
Beginner

Snack - between meals / after school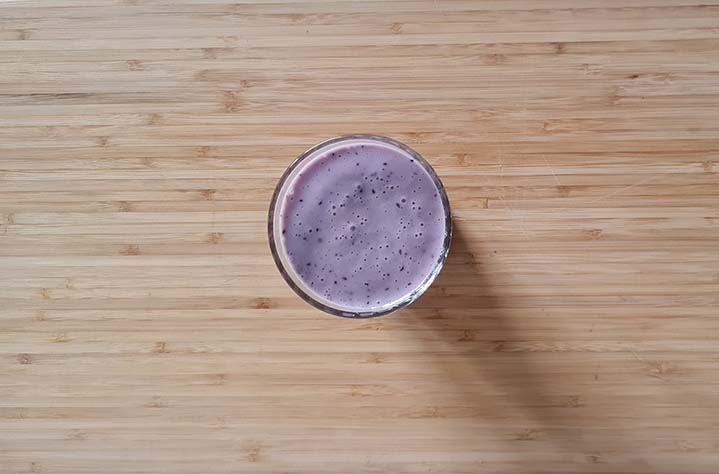 1 of 3 images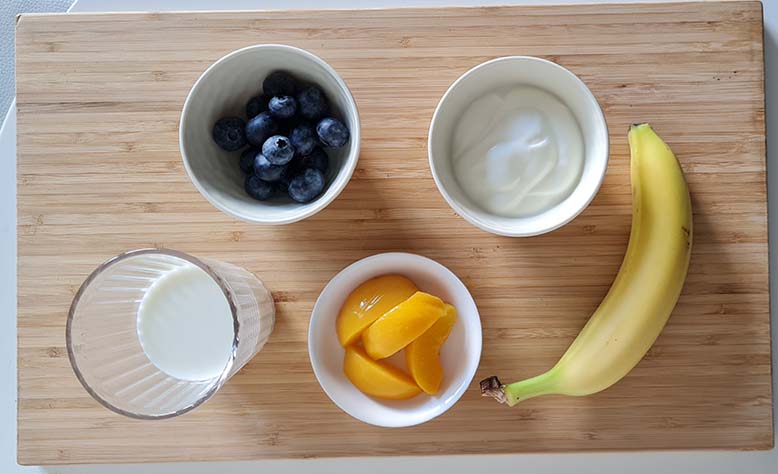 2 of 3 images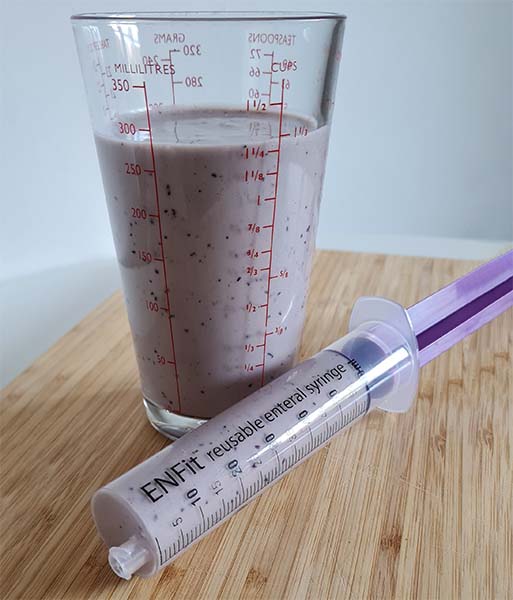 3 of 3 images
Allergens:
Contains milk

Egg-Free

Gluten-Free

Nut-Free
Modifications
Equipment
Preparation
Note that if modifications are made this may alter the state and nutritional value of the recipe. It is the responsibility of the caregiver to ensure the consistency of the feed is appropriate. Aim for a texture similar to pancake batter or drinking yogurt.
Use your preferred plant-based milk and yoghurt for vegan option.
Mix it up! Vary your smoothies with one or more of the following: soft fruits - tinned work well, a handful of raw spinach, teaspoon of nut butter, 1/2 avocado, 1 cooked beetroot, 3g grated ginger.
Hand or jug blender
Sieve
Spatula
Timings
Approx. 5 mins preparation
This recipe was designed for children. Your dietitian should help you calculate the right portion for your child. Some children may need smaller portions e.g. a half portion may be adequate for an older/teenage child.
Nutritional content:
345kcals, 12g protein, 14.7g fat, 44g carbohydrate, 1.1mg iron, 285mg calcium.
Portion Sizes
| | |
| --- | --- |
| Full portion 400ml/ 6.5 x60ml syringes | = 345kcal/12g protein |
| Half portion 180ml/ 3 x 60ml syringes | = 155kcal/5.4g protein |
| Third portion 120ml/ 2 x 60ml syringes | = 104kcal/3.6g protein |
Step 1
Pour milk (120ml) into blender and add remainder of ingredients.
Step 2
Blend for 3 to 5 mins until completely smooth - no additional water/milk needed to blend.
Blending Instructions
Blend without any additional water/milk, sieve after blending. This recipe yielded 400ml total blend.
Freezing Instructions
Make this smoothie fresh and consume immediately.