An Introduction to Talking Tube Feeding Blended Diet Recipes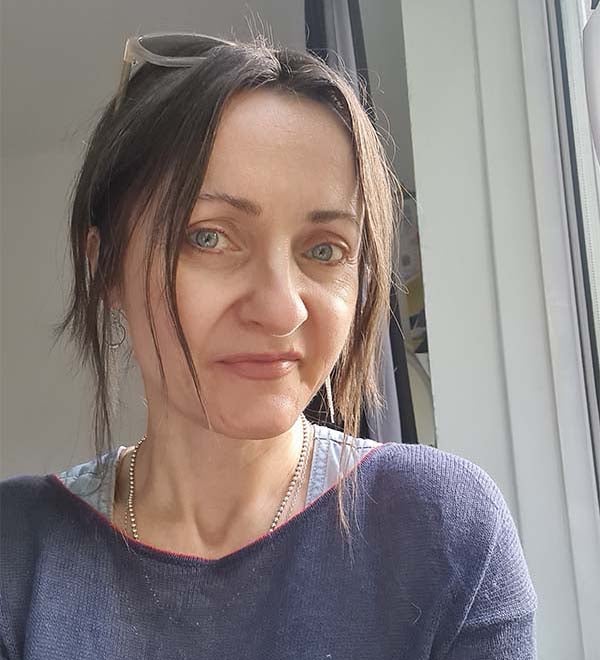 Contributing expert: Cath Fogarty, Specialist Paediatric Dietitian
Nice to meet you
Welcome to this collection of easy cook recipes for a blended diet (BD). My name is Cath and I am a dietitian working with children who require enteral feeds. I also have a background in cooking as I trained and worked as a chef for over 10 years.
Before you get started
Please discuss your decision to start a blended diet with your local dietitian. They are best placed to advise on the suitability of BD for your child. They can also help with suitable BD portion sizes based on your child's nutritional requirements alongside current commercial feeds and will be the best person to assist in terms of reducing any commercial feeds.
Housekeeping
Good food hygiene, preparation and storage is essential.
Ensure clean work surfaces throughout.
Always wash your hands thoroughly before cooking, after handling raw meat and frequently during food preparation.
Once cooled and if not using immediately, store cooked blends in an airtight container in the fridge or freezer and label and date. Freezing instructions are provided for each recipe.
Use blends stored in the fridge within 24-48 hours.
Clean all equipment used including the blender, chopping boards etc after use.
Discard any leftovers of fresh or defrosted blends.
Designed for you
These recipes are ideal for new starters to BD as most are simple and use a limited number of ingredients. The meals are suitable for the whole family and include breakfast, light and main meal ideas. Each recipe has some adaptations depending on food preferences such as dairy free or optional additions for increased calories (kcal). These blended diet recipes do not include formula. If you wish to use formula in recipes, please ask your dietitian for advice.
Ingredients
Variety is the key to a nutritionally balanced diet, so ingredients like onion, garlic, spices and herbs are included in many of these recipes. You may decide to omit these to begin with if you are unsure how well they will be tolerated. Including variety, as tolerated in your recipes over time, will improve the nutritional profile of the meals by providing additional vitamins, minerals, antioxidants and important fatty acids that help keep us healthy and help support our immune system. Salt and pepper were not added to recipes but you can of course add as you wish.
You may wish to adapt these recipes with your favorite ingredients, particularly fruits and vegetables, for example using boiled potatoes or sweet potato instead of quinoa for the sausage ragu or omitting ingredients if that's what you think best.
A note on portions
Unless stated otherwise, each recipe is a single adult portion.
Older/teenage children: One adult portion will be suitable for most but too much for some
Age 4 – 10 years: A half adult portion will be suitable for most but too much for some
Age 1 – 4 years: One third of an adult portion will be suitable for most but too much for some
The above will vary from child to child depending on their nutritional requirements, activity levels and so forth. If you are completely new to BD, you may even start with a much smaller amount, for example 20-60ml once a day to build your confidence whilst maintaining your usual commercial enteral feed.
You may decide to use your commercial feed as 'liquid' to mix with a small amount of blended diet. Find what works well for you and your child. It may be that BD works best with your prescribed feed and so use a combination of both. Your local dietitian should be able to work with you and guide you accordingly.
As you will see, adding fluid to foods increases the volume to be consumed. Giving smaller, more frequent portions over the course of a day may suit your child better, for example giving 5 to 7 smaller meals daily rather than the traditional breakfast, lunch and dinner meal pattern.
Batch cooking
Each recipe can be doubled, quadrupled etc. to include other family members or if batch cooking. For example, tinned foods are usually 400g so where half a tin is recommended for one portion, you may want to double up to use the whole tin.
Blending, liquid and preventing tube blockages
These recipes have been blended with water and this is part of your child's daily fluid intake. The best consistency for syringe feeding is drinking yoghurt or a pancake batter texture.
If your child needs extra calories and nutrition, you can blend fully or in part with a milk of your choice.
After blending, all these meals were sieved using a fine mesh metal sieve, however there still remained some minimal residue as you can see in some pictures, particularly when foods like blueberries are included. These are tiny particles and it is highly unlikely they will block a feeding tube, however the flushing of water after feeds is important as it will ensure that any residue is cleared from the feeding tube.
For bigger blend volumes, you could give a small water flush during a meal between each 60ml syringe of BD to reduce any risk of the blockages. Over time as you become more confident and with sufficient blending it is unlikely you will need to continue to sieve most meals.
Remember, the best way to reduce the chance of blockages is to blend to the right consistency, similar to pancake batter or a drinking yoghurt.
Enjoy!