Pancakes with salmon, avocado and cream cheese
This savoury pancake topping involves no cooking - ideal for a speedy, nutritious meal anytime. Find our base pancake recipe here.
Beginner

Breakfast, lunch, dinner or snack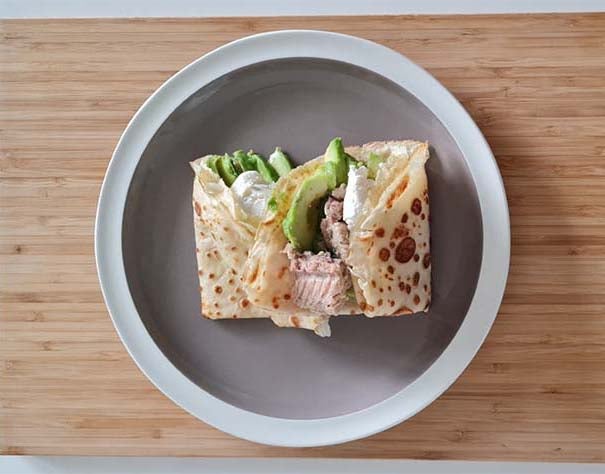 1 of 3 images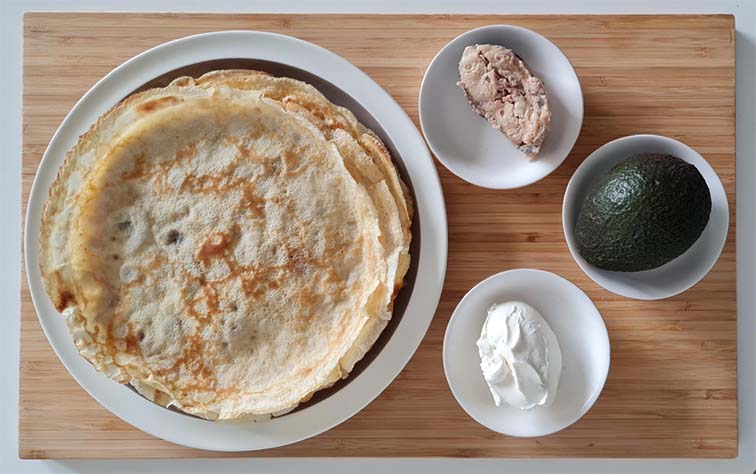 2 of 3 images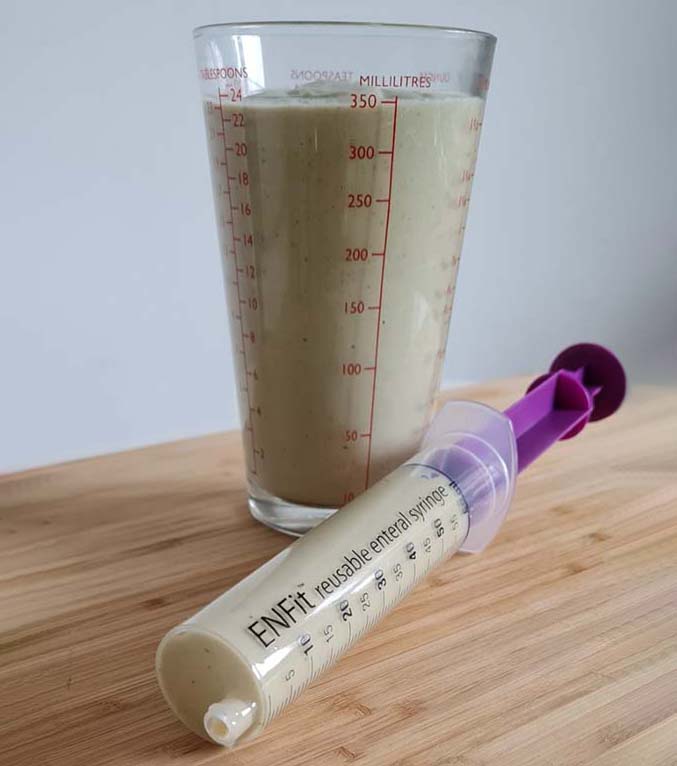 3 of 3 images
Ingredients Checklist:
Makes two portions
Allergens:
Contains fish, milk

Nut-Free
This recipe was designed for children. Your dietitian should help you calculate the right portion for your child. Some children may need smaller portions e.g. a half portion may be adequate for an older/teenage child.
Nutritional content (2 pancakes):
522kcals, 25.8g protein, 39.5g fat, 16.7g carbohydrate, 1.4mg iron, 194mg calciumy.
Portion Sizes
2 pancakes with salmon topping
| | |
| --- | --- |
| Full portion 420ml/ 7 x 60ml syringes | = 419kcal/22.3g protein |
| Half portion 210ml/ 3.5 x 60ml syringes | = 209kcal/11.0g protein |
| Third portion150ml/ 2.5 x 60ml syringes | = 150kcal/8.2g protein |
Step 1
Assemble salmon (75g), sliced avocado and cream cheese (50g) on top of your pancake - simple!
Blending Instructions
Salmon and avocado topping with 2 pancakes - blend with approximately 180ml water for 3 to 5 minutes. This yields 420ml total blend.
Freezing Instructions
Pancakes are suitable for home freezing! Once made, pop them in the freezer. To use, defrost the pancakes, make the topping and blend.