Pancakes
Your one-way ticket to a flipping good time this pancake day! Also ideal for a family weekend brunch.
Beginner

Explore our sweet and savoury toppings:
Snack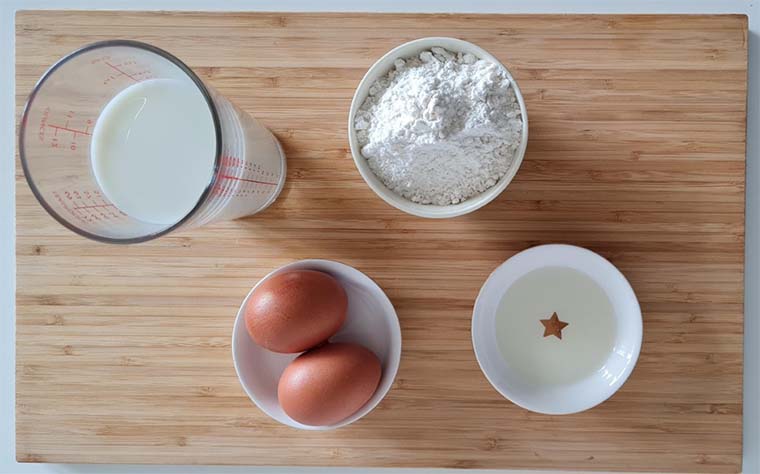 1 of 2 images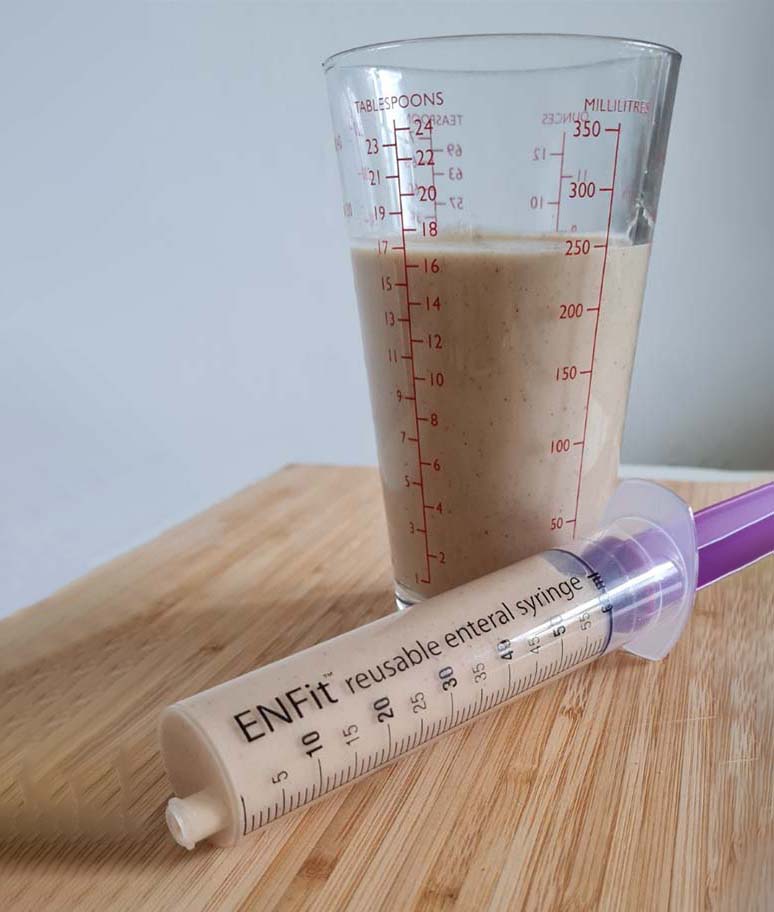 2 of 2 images
Ingredients Checklist:
Batter: makes 8-10 pancakes
Vegan option recipe below in modifications
Allergens:
Contains milk, wheat (gluten), egg

Nut-Free
Modifications
Equipment
Preparation
Keep It simple with these time-saving tips:
Buy ready made plain pancakes.
Go traditional with toppings - add a squeeze of lemon and 2 teaspoons (12g) sugar on warm pancakes (45kcal).
Vegan pancake recipe:
180g plain flour - contains wheat (gluten).
400ml soya or preferred plant-based milk.
2 tbsp vegetable oil and more for cooking.
Follow method for pancake recipe.
Hand or jug blender
Sieve
Spatula
Approx 20cm non-stick frying pan
Tips
Allowing the batter to rest makes for a smoother pancake
Pour batter in to middle of pan and then swirl to spread evenly
Timings
Approx.: 25 mins
Preparation: 10 mins
Cooking: 15 mins
This recipe was designed for children. Your dietitian should help you calculate the right portion for your child. Some children may need smaller portions e.g. a half portion may be adequate for an older/teenage child.
Nutritional content (2 pancakes):
103kcals, 3.5g protein, 4.2g fat, 13.3g carbohydrate, 0.4mg iron, 63mg calcium.
Portion Sizes
2 pancakes - plain without toppings
| | |
| --- | --- |
| Full portion 200ml / 3.5 x 60ml syringes | = 103kcal/3.5g protein |
| Half portion 120ml / 2 x 60ml syringes | = 62kcal/2.1g protein |
| Third portion 60ml / 1 x 60ml syringe | = 31kcal/1.1g protein |
Step 1
In a bowl, sift flour (100g) with a pinch of salt and make a well in centre.
Step 2
In a separate bowl, whisk eggs (2) with milk (300ml) and oil (1tbsp), then add to flour and whisk until you have a smooth batter. If lumps remain, sieve the mixture.
Step 3
Transfer the batter into a measuring jug for easy pouring and allow batter to rest for at least 5 minutes.
Step 4
Heat non-stick pan on medium-high heat, add a drizzle of vegetable oil and once hot, add 2-3 tablespoons of batter for each pancake.
Step 5
Cook for 1-2 minutes, then flip with a spatula or palette knife and cook for a further 1-2 minutes until cooked.
Step 6
Repeat for each pancake.
Step 7
Layer each pancake with baking paper to separate.
Step 8
Add your toppings of choice and blend!
Blending Instructions
Blend 2 pancakes (approx 100g) with approximately 150ml water. This yields 200ml total blend.
Blending Instructions for each topping can be found on their own recipe pages.
Freezing Instructions
Pancakes are suitable for home freezing! Wrap individually before freezing. Make sure you defrost thoroughly before using, prepare your toppings, then blend.