Greg Behar is the CEO of Nestlé Health Science, a member of the Nestlé Executive Board and a passionate believer in the power of nutrition to support health.
Greg joined NHSc in 2014 and has shaped the company to become a leader in nutrition and health by continuously searching for ways to improve the quality of life of customers and patients.  His dedication to ensuring that they can enjoy their highest quality of life with their family and friends fuels his continual drive to provide high quality, science-based products.
Understanding that people around the world want the best natural solutions to improve and maintain their health, he and his team focus fully on innovations and partnerships that are sustainable and in full symbiosis with the environment.
With more than 20 years of international experience and roles in seven countries, Greg brings a truly global approach to NHSc's vision. Prior to joining Nestlé Health Science, Greg was CEO of Boehringer Ingelheim Pharmaceuticals USA and also held a regional leadership position. Greg also worked at Novartis in general management roles in Spain and the European region.  He currently serves on the boards of Aimmune Therapeutics, Seres Therapeutics, Axcella Health, Cerecin and Prometheus Biosciences.
Greg earned an MBA from INSEAD, a Masters in Engineering from the Institute of Technology of Switzerland (Ecole Polytechnique fédérale de Lausanne or EPFL) and a BS in Mechanical Engineering from UCLA.  A current Swiss national champion swimmer, Greg loves sports as a way of life, is married and has three wonderful children.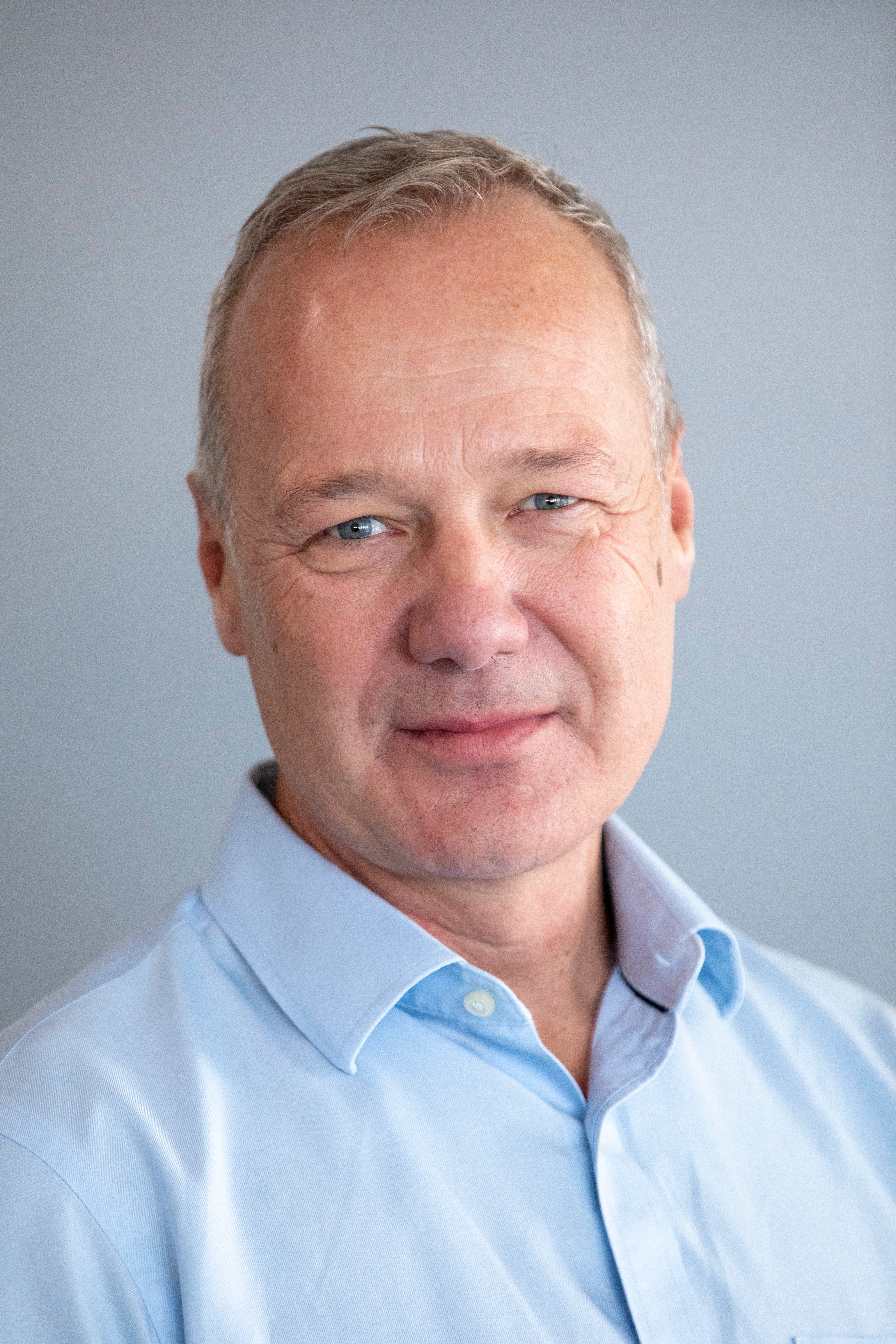 René Augstburger, Head of Strategy & Business Acceleration
René joined Nestlé Health Science through its acquisition of Atrium Innovations in 2018 and is a veteran in the VMS industry, with more than 25 years of experience.
At Atrium Innovations, René served as VP of International and Business Development globally for more than eight years. Before joining Atrium he managed subsidiaries of multinational VMS and OTC companies in Canada, the US and numerous other countries. This unique global perspective serves him well in his current responsibilities where he works closely with diverse teams to develop new and innovative go-to-market strategies.
René is originally from Switzerland and now resides in Canada with his wife and two children. He is a graduate of the Swiss Druggist School and holds a degree in Business Administration. His career has always been well aligned with his personal passion for sports and the great outdoors – he enjoys mountain biking, skiing, scuba diving and all other outdoor activities with his kids and family.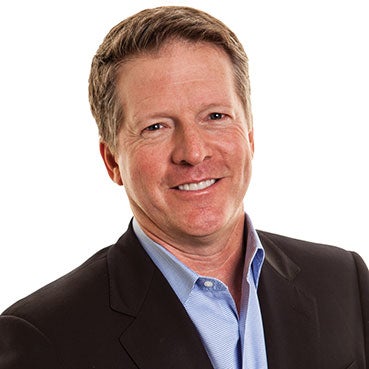 Kyle Bliffert, President and CEO of Atrium Innovations
Kyle has led Atrium's professional brands since 2008 and is a veteran of the healthcare practitioner supplement industry since joining in 1992. He currently leads Atrium brands Pure Encapsulations, Douglas Laboratories, Genestra Brands and KLEAN Athlete, and has expanded the Atrium portfolio around the world.
Kyle is an active leader in the industry and is the founder of the industry's only current CEO level working group. He also pioneered the Minimum Advertised Pricing (MAP) and Corporate Internet Reseller policies for Atrium's brands and shared these best practices with competitors.
He earned his bachelor's degree in finance from the Leeds College of Business at the University of Colorado, Boulder. He is also a graduate of MBA level course work at Tuck School of Business at Dartmouth College. Kyle values an active and healthy lifestyle and spends his free time enjoying activities like skiing, biking, hiking, yoga and spending time with his wife Becky and their family.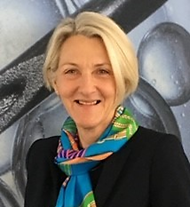 Stephanie Blum, Head of Translation Research
Stephanie and her team are responsible for identifying and transforming scientific discoveries and novel technologies in life science and the biopharmaceutical area into high value solutions. Stephanie has experience in early development project portfolio set-up ranging from pediatric allergies, GI Health & microbiome, aging to therapeutic enzyme therapies. She and her team are working closely with BD&L, clinical, regulatory, and commercial functions.
Stephanie holds a PhD in Biochemistry & Pharmacology and specialized in Immunology at the Ludwig Institute for Cancer Research and Medical Faculty in Lausanne (CHUV).
Starting in Nestlé Research as Head of Immunology she transferred to Nestlé Health Science in 2011. She has more than 20 years of experience in managing translational science and has an internationally acknowledged scientific record and a substantial academic network. Since 2015, she has also been teaching at the Technical University Munich.
Stephanie is married and has a son. She is passionate about running, ashtanga yoga and is eager to improve her painting skills.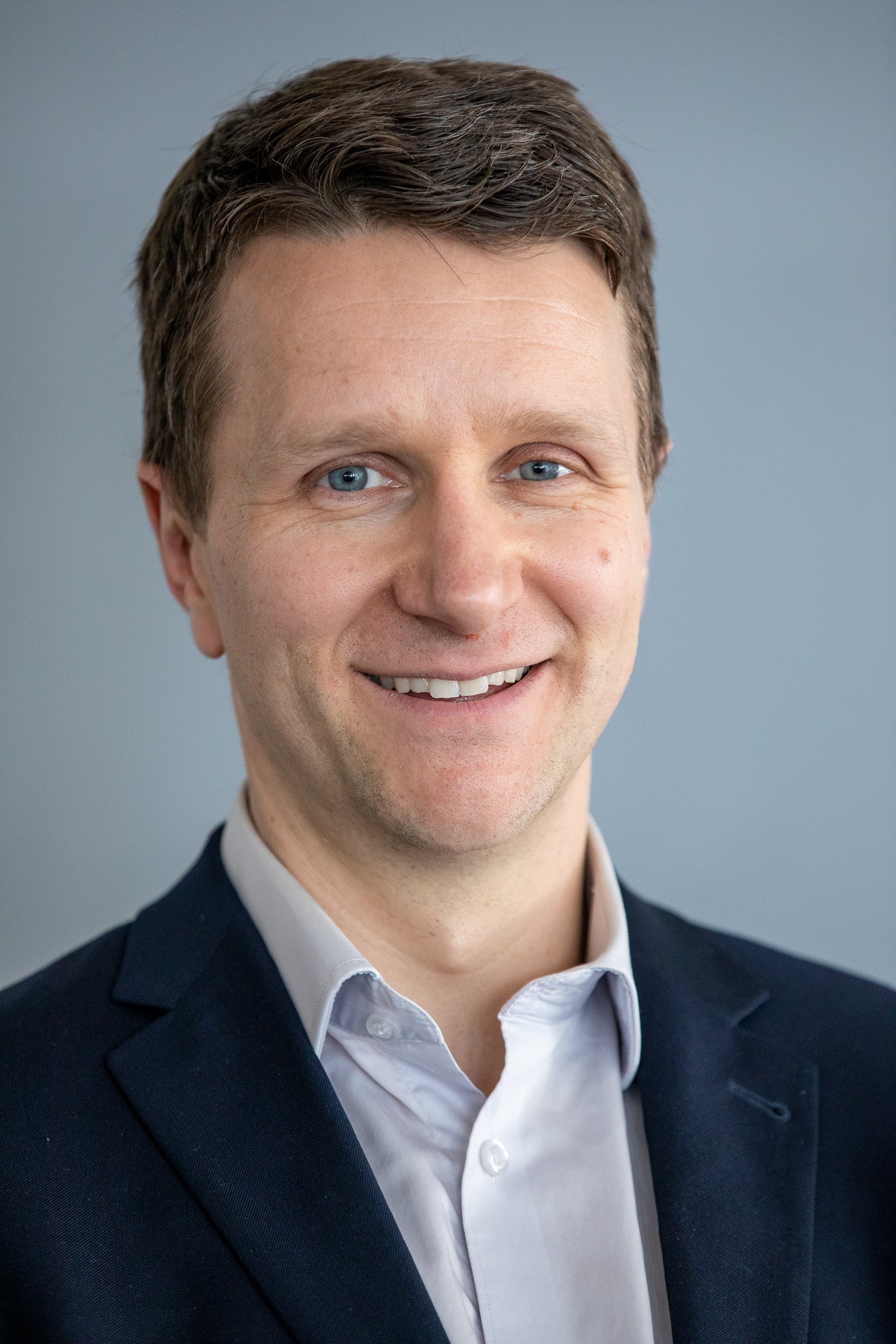 Eric Bouchard, Chief Financial Officer of Nestlé Health Science and its Atrium Innovations business
A long-time sports enthusiast, Eric's passion for NHSc is in the connection between nutrition and its effect on quality of life, aging and overall athletic performance.
Eric and the NHSc Finance team pride themselves on providing top quality support and value-added analysis to the commercial and operational teams. Their involvement in mergers, acquisitions and strategic projects supports NHSc's continued growth while improving its bottom line.
Having joined NHSc through its acquisition of Atrium in 2018, Eric was a key contributor in the transaction and continues to lead the finance team for Atrium. Prior to Atrium, Eric was responsible for Bombardier Transportation Americas' finances and he held positions with Bombardier Aerospace in Structured Finance and Special Projects; with Bombardier in Financial Reporting; with Alcan in Commercial Trading; with Quebecor World in Corporate Accounting Policies and Internal Control Compliance; as well as with KPMG as Senior Public Accountant.
Eric believes in working hard and training hard, and has a particular affinity for education. He remains actively involved with the CPA order, regularly taking part in various teaching and writing engagements.
Eric is a Chartered Financial Analyst (CFA), a Chartered Accountant (CPA-CA), a Certified Public Accountant (CPA, Delaware), and has a Master's in Business Administration (MBA) from the John Molson School of Business in Montreal.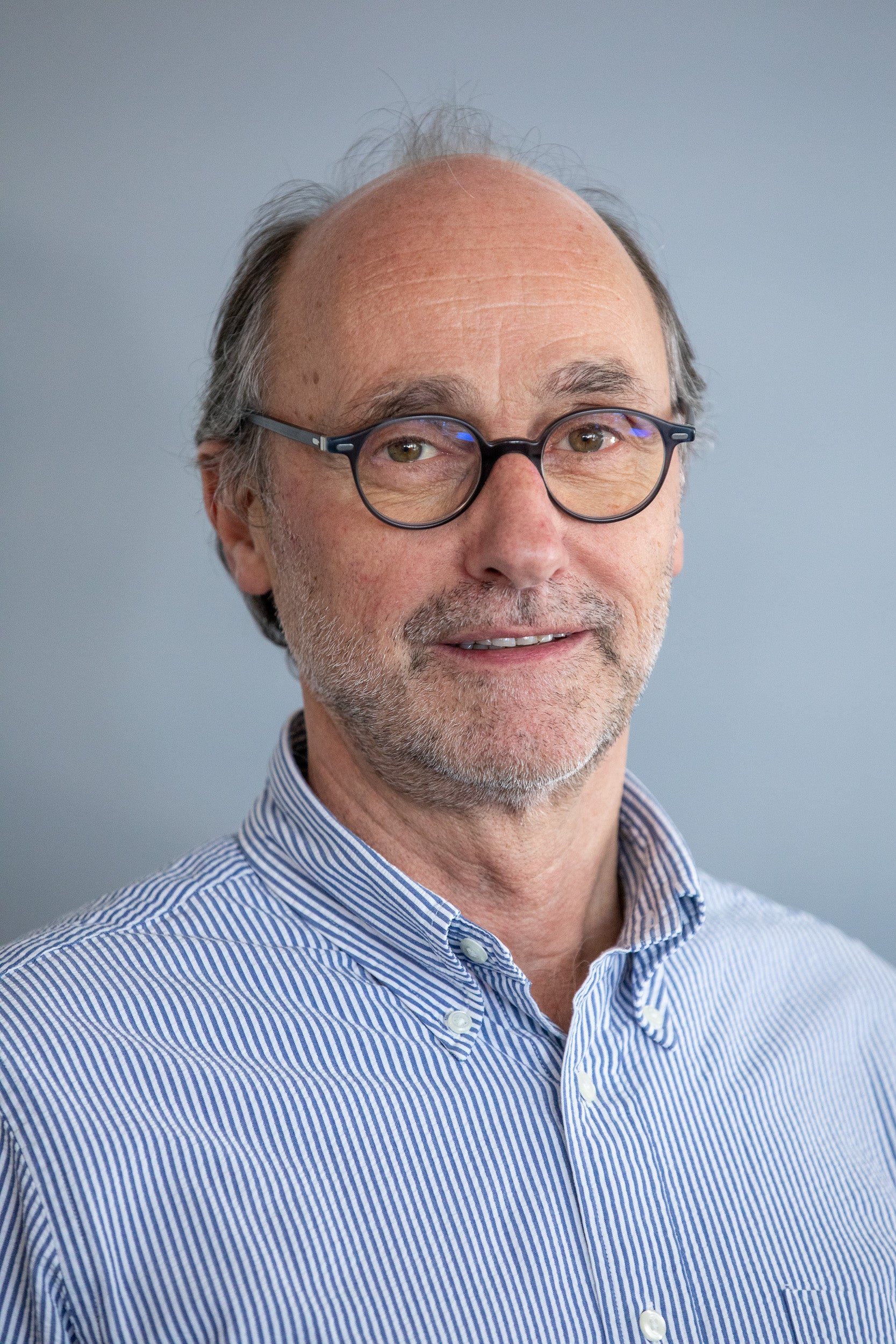 Michel Gardet, Global Head of Business Operations
Michel has been with Nestlé Health Science since its origins, when he led the new business and created the foundation upon which the current NHSc relies. With a long history of leadership roles in the healthcare industry, Michel has a unique global experience and passion for nutrition and the role it plays in improving outcomes and quality of life for patients and consumers.
In his current position, Michel manages NHSc's markets around the world, leading committed and enthusiastic local teams who are dedicated to customer-focused innovative, products and services.
Prior to joining Nestlé, Michel was the CEO of Novartis Medical Nutrition, a global leading business which was acquired by Nestlé in 2007. During his 20 years with Novartis, Michel held leadership positions in global headquarters and across various countries.
Born in France, Michel is married with three children. He is a French business school graduate and holds a Master's in Business Management and Administration.
Michel is a founding member of the Medical Nutrition International Industry Association and a member of the Executive Committee. He is also a board member of several companies.
Susan Haid, Head of Global Product and Technology Development.
Susan is passionate about nutrition, health and wellness and lives by this personally and professionally.
Susan's team translates science into innovation for consumers, patients and healthcare professionals at the Global Product and Technology Center (NPTC) in Bridgewater, New Jersey. From ideation and rapid prototyping to sensory science, development, pilot plant production and commercialization, the NPTC accelerates product innovation of consumer and medical nutrition products.
Susan has enjoyed more than 20 years in the area of nutrition, infants and toddlers, and most recently expanding to adults. Prior to joining Nestle, Susan worked for Mead Johnson Nutritionals where she led multiple Operations functions ending with Head of Global Quality. She started her career with Nestlé in 2007 with the acquisition of Gerber. In 2009, she transitioned from Quality to Research and Development, becoming the Head of Product, Technology and Development for Gerber globally, before becoming the Head of Product, Technology and Development for Nestlé Nutrition. She's worked in the US and Switzerland.
In August 2018, she relocated from Switzerland to the US to assume responsibility for the NPTC where she built the Global Product and Technology Development capability to support and accelerate innovation in Nestle Health Science.
Susan earned her Master's in Food Science from North Caroline State University. She is an avid endurance athlete, is married and has three boys and a Goldendoodle.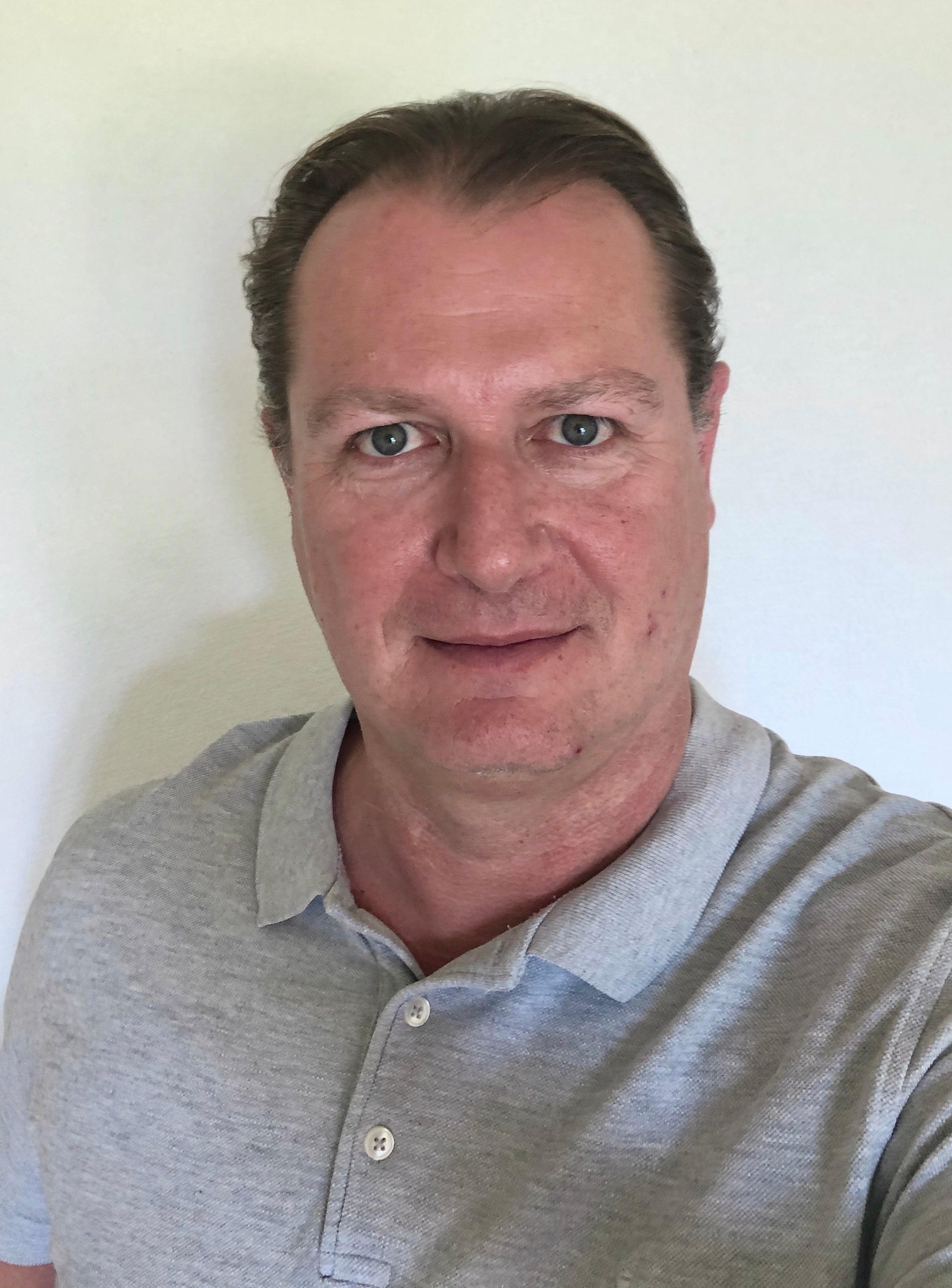 Claudio Kuoni, General Counsel
Claudio oversees the legal and compliance matters for NHSc's day-to-day business as well as its active portfolio in mergers, acquisitions, investment and partnerships. He has contributed to the evolution of the NHSc business since its creation in 2011, providing strategic and transactional advice on business development, governance and integration of acquired businesses.
Prior to NHSc, Claudio was Managing Director of Sofinol, a Nestlé company, which manufactured and sold high-value bio active ingredients for the food and cosmetics industries. He first joined Nestlé in 1998, working as counsel for Swiss Corporate and Capital Markets. He then became M&A Counsel for Europe, and later took the role of head of the European Legal Commercial Competence Centre in Spain.
Claudio comes from Chur, Switzerland and earned his law degree at Zurich University. He is also a graduate of the Program for Executive Development at IMD Switzerland.
He has two children and speaks German, English, French, Spanish and Italian.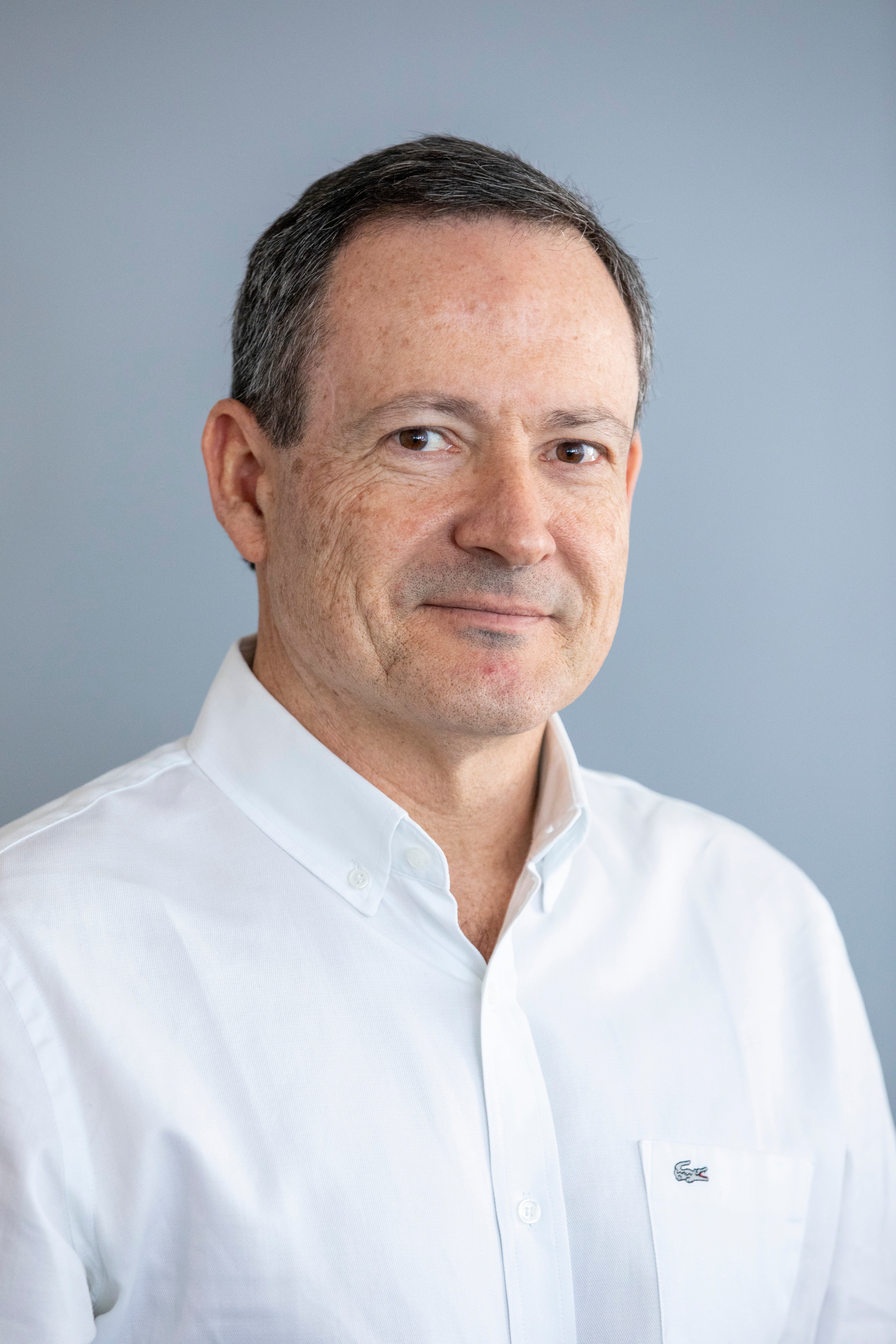 Marco Hidalgo, Head of Strategy Marketing and Innovation
Marco believes that continuous innovation is the way to meet the changing needs of consumers and patients. He leads his teams in ideating new products, testing and adjusting them with consumers and healthcare providers, and determining the best ways to reach consumers. With expertise in pediatric allergies, acute care, adult health care, healthy aging, metabolic health, gut health and more, his global category teams manage portfolios that cover both medical nutrition and consumer care. The digital team manages the company's global online presence, while the sustainability team works across the company to implement world-class best practices.
Marco joined NHSc when it acquired Novartis in 2008 and for the next 10 years was head of Brazil and LatAm region. Prior to that, he worked for 25 years in the pharmaceutical companies Roche, Aventis, Takeda, Johnson & Johnson in management positions.
He earned an MBA from BSP (Toronto University), a Master's in Business from the FGV (São Paulo- Brazil) and a BS in Electronic Engineering from FAAP (São Paulo - Brazil). Marco enjoying a sports-filled life, is married and is very proud of his two children, aged 18 and 23.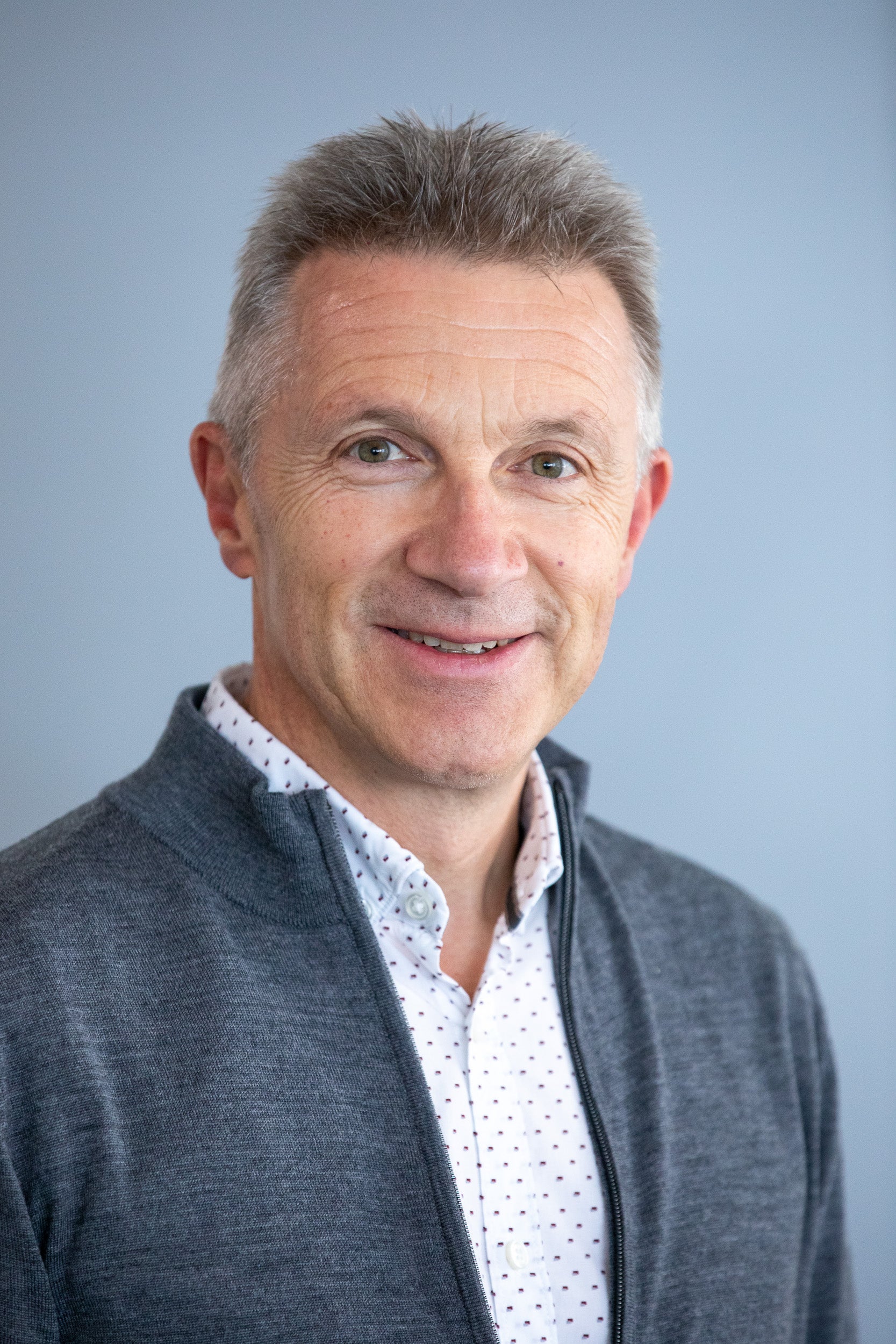 Olivier Mignot, Head of Technical Operations
Olivier leads a strong team of product industrialization, manufacturing, quality and supply chain functional leaders with a passion for excellence and continuous improvement. The team's mission is to ensure the delivery of high quality products for all NHSc businesses and categories, to improve productivity and efficiency in a cost effective, reliable and sustainable way.
The Technical Operations team also supports Nestlé Health Science's environmental roadmap towards the usage of exclusively renewable or reusable packaging by 2025 and zero net carbon emission by 2050.
Since joining NHSc in 2017, Olivier has significantly reshaped the overall manufacturing footprint and organizational structure of the Technical Operations function to better leverage the global Nestlé network and capabilities and efficiently integrate newly acquired businesses.
A graduate in Biology from the University of Lausanne and from the Program for Mastering Technology Enterprise at IMD Switzerland, Olivier's long career with Nestlé has led him to various roles in R&D, Quality Management and Operations in Switzerland, France and in North America.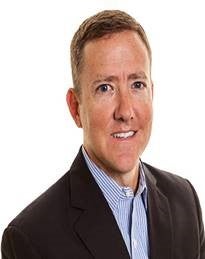 Brian Ray, CEO of Garden of Life
Brian helped found Garden of Life, which joined Nestlé Health Science in 2018, in a house in Florida in 2000. Since then, it has grown to be one of the largest nutrition supplement companies in the US. It is the #1 selling brand with etailers such as Amazon.com and retail locations such as Whole Foods Market.
Prior to Garden of Life, Brian held the Chief Accounting Officer / VP of Finance roll at Ameripath which was the largest anatomic pathology company in the US. Ameripath was owned by the private equity group Welsh, Carson, Anderson & Stowe and was sold to Quest Diagnostics.
Brian is a Certified Public Accountant and was part of Arthur Andersen in his early career and currently sits on the boards of various public and private companies, as well as charities. Brian received his bachelor's degree and master's degree in accounting and finance from the University of Florida. He lives in West Palm Beach, FL. with his two amazing girls Logan (12) and Whitney (11).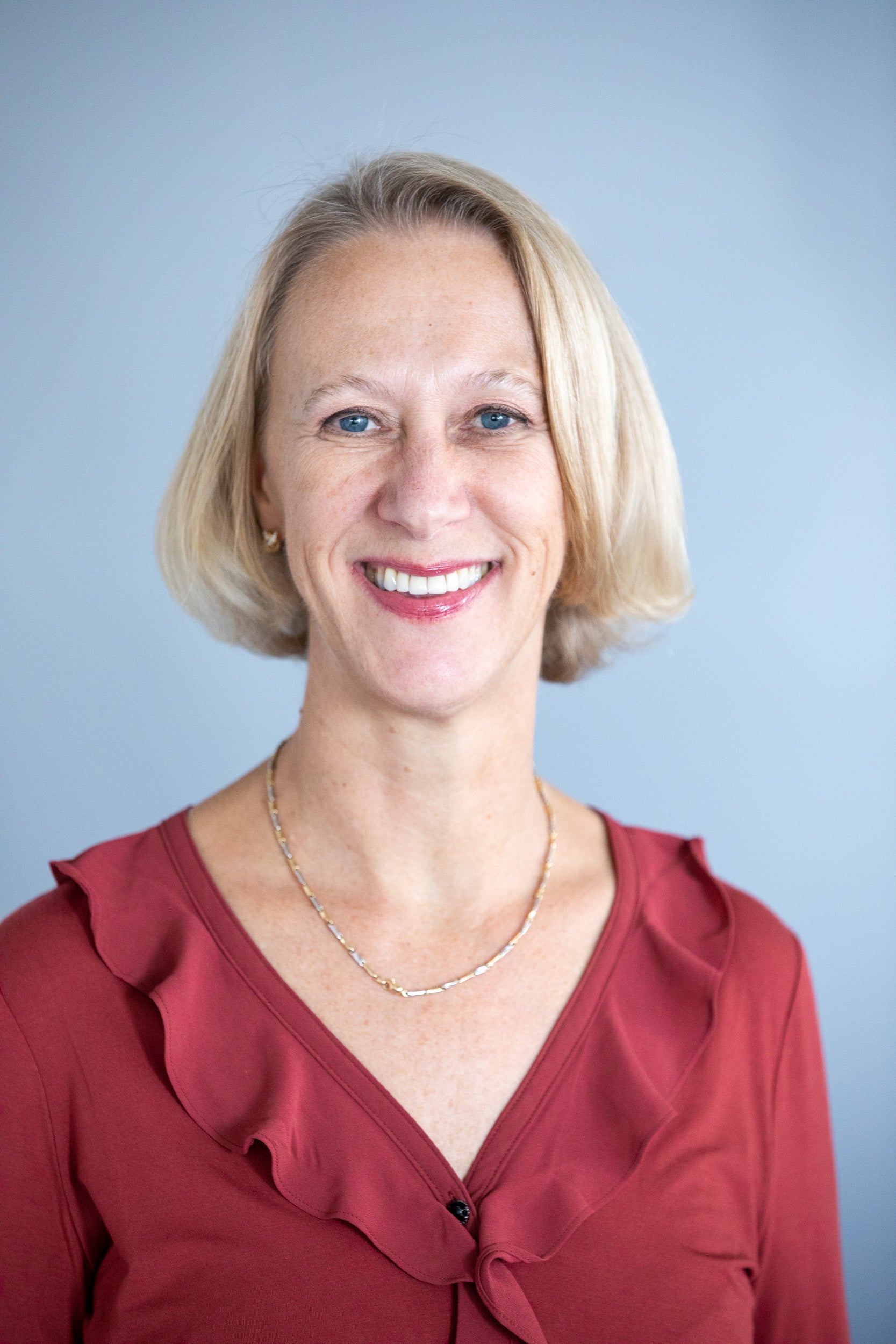 Anneke Verheul, Head of Human Resources and Corporate Communications
Anneke joined Nestlé Health Science in 2015. Her passion is to help people and teams work better together and to build new capabilities in order to create value for consumer and patients. Nestlé Health Science's purpose has a strong emotional connection to her own engagement and to the engagement of all colleagues throughout the world.
Her experience includes more than 20 years of HR and business leadership positions in both the high-tech, IT & Telecommmunications, and Life Sciences industry.
Prior to joining NHSc, Anneke was Senior Vice-President of Human Resources and Talent Development at UCB, a Belgium-based global biopharmaceutical company specializing in patient solutions in immunology and the central nervous system. And at Alcatel-Lucent, she held multiple international and global HR leadership positions in Europe and the U.S.
Growing up in the Netherlands, she graduated from the University of Utrecht. Anneke lives in Switzerland with her husband and is the proud mother of two young adults who are studying abroad. She and her husband enjoy running and doing all kinds of mountain sports. She is a big fan of nutritional supplements from the wide range of Nestlé Health Science products to empower her own health.
Anneke loves her job at Nestlé Health Science where she can have a real impact on improving people's quality of life.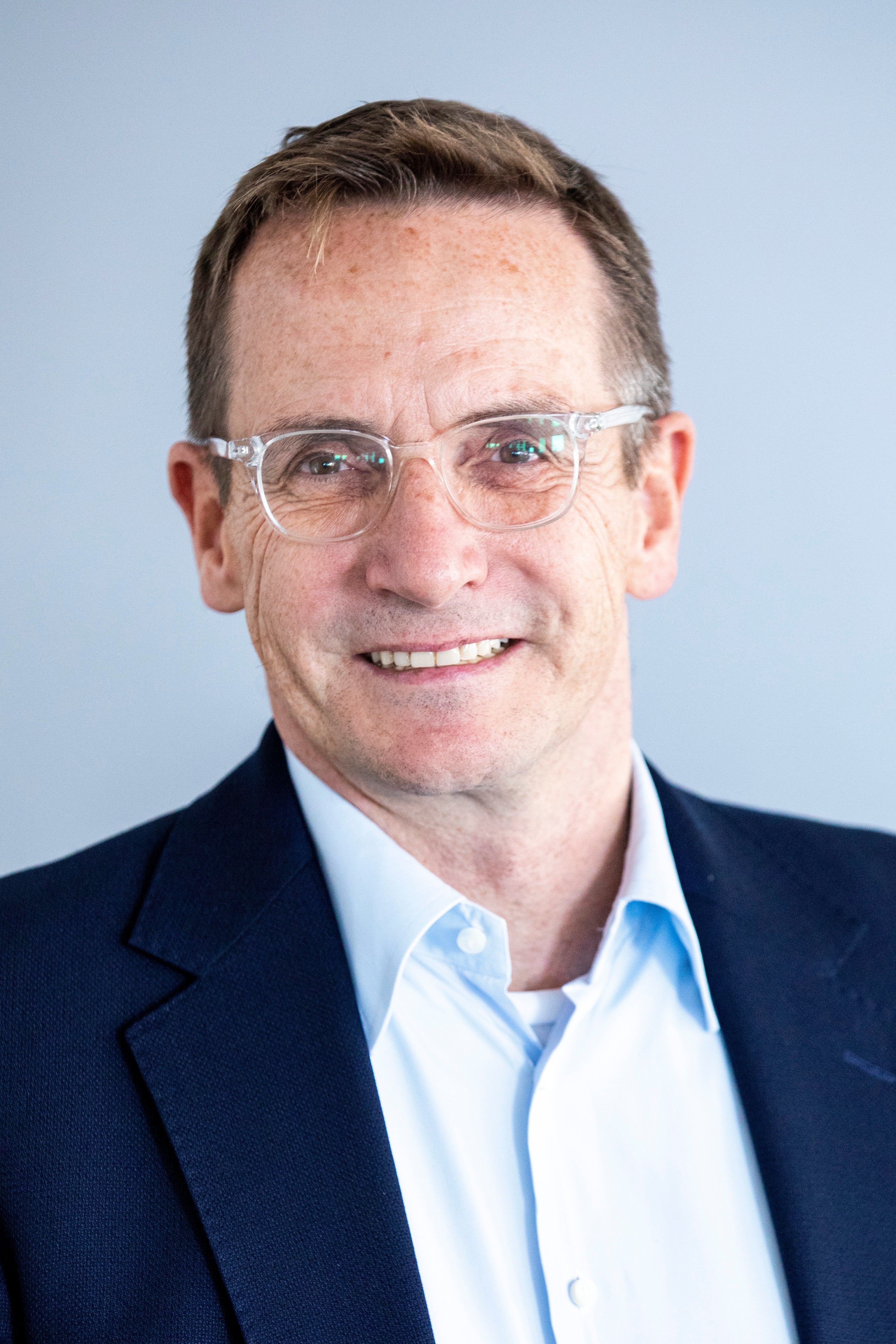 Hans-Juergen Woerle, Chief Scientifc and Medical Officer
Hans-Juergen is responsible for the company's global research and development strategy including translational science, clinical development, regulatory affairs, market access and medical affairs. The portfolios on which he and his team work span from pediatric allergies, to oncology, to obesity and diabetes, to inborn errors of metabolism and more.
He is a board-certified physician and specialist in internal medicine and endocrinology holding an adjunct professorship at University of Ulm, where he held student seminars in internal medicine, bed-side teaching courses and lectured on diabetes/metabolic syndrome and its complications. He has authored more than 200 publications in peer reviewed scientific journals. With his experience in academic nutraceutical research and pharmaceutical drug development and more than 20 years in international healthcare, Hans-Juergen has progressed several preclinical molecules towards proof in humans and led eight new pharmaceutical products through international registration and launches.
With a dedication to fitness and sports, Hans-Juergen is passionate in his personal as well as professional life about the link between nutrition and good health.
Hans-Juergen earned his medical degree at Ludwig Maximilian University. He is originally from Munich, Germany, is married and has two children.