Key Investments and Partnerships
We work toward developing and delivering nutritional solutions that change the way people approach the management of health, and that often means investing in and partnering with other companies who have developed innovative solutions aligned with our goals.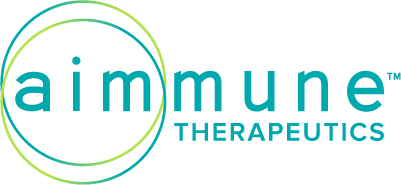 Nestlé Health Science is an equity investor in and strategic partner of California-based Aimmune Therapeutics (NASDAQ: AIMT), a clinical-stage biopharmaceutical company developing proprietary product candidates and advancing a therapeutic approach for the treatment of peanut and other food allergies.
Its Palforzia is the first and only FDA-approved oral immunotherapy for peanut allergy in patients aged 4 through 17 years.
Aimmune's Characterized Oral Desensitization ImmunoTherapy (CODIT™) approach to treating life-threatening food allergies is based on extensive independent scientific research demonstrating that most patients with food allergies can become desensitized to the allergens, or proteins, in a particular food through the oral administration of gradually increasing amounts of the allergens. It aims to provide a transformative treatment option and allows patients to build up protection against accidental exposures.
Nestlé Health Science will provide ongoing scientific, regulatory and commercial expertise and advice to Aimmune.
link: www.aimmune.com

AXCELLA
Nestlé Health Science has made a strategic investment in Axcella (NASDAQ: AXLA), a US-based company pioneering the research and development of novel multifactorial interventions to support health and address dysregulated metabolism across a broad spectrum of consumers, and patients who have limited options. AXA Candidates are generated from Axcella's proprietary, humanfocused AXA Development Platform and harness the power of endogenous metabolic modulators, or EMMs, a broad family of molecules that fundamentally impact and regulate human metabolism.
Using its AXA Development Platform, Axcella has rapidly generated a pipeline of AXA Candidates that are novel compositions of EMMs engineered in distinct ratios and designed to target and maximize the fundamental role that EMMs play in regulating multiple metabolic functions. The platform has produced a rich pipeline of AXA candidates with programs in liver, muscle, and blood among other target areas. Axcella is developing its lead AXA Candidate, AXA1665 as a drug product for hepatic encephalopathy (HE).
Link: www.axcellahealth.com

CERECIN
Nestlé Health Science has a stake in Cerecin (previously Accera), a global healthcare company focused on developing brain health solutions and therapeutics for patients around the world.
Cerecin's lead compound, tricaprilin, addresses the metabolic deficit that is known to be characteristic of Alzheimer's disease by providing the brain with an alternative energy substrate. Cerecin is currently preparing this newly reformulated compound for global pivotal studies.
For more information visit www.cerecin.com
CODEXIS
Nestlé Health Science has formed an innovation partnership with Codexis, a pioneer in protein engineering and enzyme optimization. The partnership will leverage and extend the application of Codexis' CodeEvolver® protein engineering platform, creating novel enzymes that will further fuel innovation for Nestlé Health Science's subsidiary Vitaflo, specializing in inborn errors of metabolism, as well as for Nestlé Health Science's Consumer Care and Medical Nutrition portfolios.
Nestlé Health Science has exercised its option to license Codexis' lead candidate CDX-6114, an orally delivered enzyme designed to help better manage phenylketonuria (PKU). PKU is an inborn and lifelong metabolic disorder that impacts the ability of patients to process protein properly due to a malfunctioning or deficient enzyme that leads to impairment of neurodevelopment and neurological function.
Link: www.codexis.com

DBV
Nestlé Health Science has entered into a strategic collaboration with DBV Technologies, based in Montrouge, France, aimed at developing and bringing to market DBV's innovative patch-test tool for the diagnosis of Cow's Milk Protein Allergy (CMPA) in infants.
CMPA is a difficult to diagnose condition, which impacts up to 2-3% of infants and young children during a critical stage of their development.
DBV's future patch-test can become the breakthrough diagnostic for CMPA. Early diagnosis and nutritional intervention helps get infants happily back on the path of healthy development, alleviate the anxieties of parents, and reduce healthcare costs.
Nestlé Health Science's reach in the field of pediatric allergy makes it an ideal commercialization partner for DVB's innovative diagnostic patch.
Link: www.dbv-technologies.com

ENTEROME
Nestlé Health Science is a strategic investor in Enterome Bioscience SA, a pioneer in the development of novel pharmaceuticals and diagnostics to support personalized therapies in microbiome-related diseases such as Inflammatory Bowel Disease (IBD), cancer and metabolic diseases.
The investment in Enterome reflects Nestlé Health Science's intent to develop its microbiome portfolio interests ranging from diagnosis (Dx), to therapeutics (Rx) and nutritional therapies (Nx).
Enterome was established in 2012 in Paris, France, to develop the discoveries made by the INRA metagenomic platform. The Company has attracted a range of leading venture capital investors (Seventure Partners, Lundbeckfond Ventures & Omnes Capital) and strategic investors (Nestlé Health Science, Shire & INRA transfer).
Link: www.enterome.fr/

FLAGSHIP VENTURES
Nestlé Health Science has entered into a strategic innovation partnership with Flagship Ventures, a leading venture capital and venture creation firm focused on innovations in healthcare and sustainability based in Cambridge, Mass., USA. Nestlé Health Science has invested in the Flagship Ventures Fund V. The partnership will focus on supporting start-up ventures working on nutritional health and therapy, and is intended to provide Nestlé Health Science with early exposure to Flagship's innovative insights and technologies, which may be further exploited through minority direct investments, licensing, joint ventures or acquisitions by Nestlé Health Science. AstraZeneca and Bayer CropScience are also strategic innovation partners in the fund. A significant portion of the partnership's funding is dedicated to investing in entrepreneurial companies developing breakthrough technologies in the novel nutritional therapy arena relevant to Nestlé Health Science, including brain, gastrointestinal and metabolic health.
Much of Flagship's successful 15-year track record of venture funding and creation has been built in the healthcare field, specifically in therapeutics. Through the partnership, Nestlé Health Science gains access to Flagship's unique model of entrepreneurial innovation through acquisitions, minority stakes, licensing and joint-ventures. Cost effective, safe and clinically proven nutritional therapies – that realize the potential of nutrients to impact disease and health states at a physiological level – have a big role to play in addressing the intensifying healthcare challenges and unmet clinical needs. This fund creates multiple opportunities that can directly relate into the Nestlé Health Science pipeline and portfolio over time.
Link: www.flagshipventures.com/venturelabs

PHAGENESIS
Nestlé Health Science has entered into a staged, milestone-based acquisition of Phagenesis, a UK-based company developing Phagenyx®, an innovative pharyngeal electrical stimulation device to treat dysphagia (swallowing difficulty).
Dysphagia is commonly experienced by post-stroke patients, but also older people and those undergoing post mechanical ventilation in intensive care units. Phagenyx® is designed to restore the neurological control of swallowing.
Advancing an integrated approach to dysphagia management, from screening, to diagnosis and treatment, is a key goal for Nestlé Health Science and the healthcare community, ranging from new ways to improve swallowing function to thickening agents and texture modified food to improve swallowing safety.
Phagenyx® can bring a new dimension to swallowing rehabilitation that can be transformational from a patient and healthcare professional perspective.
LINK: www.phagenesis.com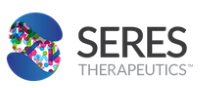 SERES
In line with an intent to take a leadership position in the developing microbiome therapy field, Nestlé Health Science has signed an exclusive agreement outside the United States and Canada for Seres Therapeutics' novel class of microbiome therapeutics (Ecobiotics®) in the fields of Clostridium difficile infections (CDI, such as SER-109 and SER 262) and Inflammatory Bowel Disease (IBD; such as SER-287 and SER-301). The agreement follows Nestlé Health Science's initial equity investments in US-based Seres Therapeutics announced in January and July 2015.
Through this agreement, Nestlé Health Science will support the potential future commercialization of the first ever microbiome therapy expected to be launched worldwide: Trials are being advanced for SER 109, a candidate targeting multiple recurrent Clostridium difficile (C. diff), a bacterial infection that can affect the digestive system. An additional C. diff and two inflammatory bowel disease (IBD) pipeline candidates are also part of the collaboration, including SER-287, the innovative microbiome therapeutic currently in Phase 1 clinical development in IBD. Seres' Ecobiotics® are first-in-field therapies, based upon microbial organisms and target the microbiome, the 100 trillion microorganisms that live within the human body. When unhealthy – or dysbiotic – the microbiome is increasingly understood to be causally related to a range of diseases.
Seres Ecobiotic® therapeutic product candidates are based upon microbial organisms, fundamentally different from traditional drugs. Advances in genomics are progressively revealing the importance of the microbiome, which comprise around 100 trillion microorganisms that live in the body, to various aspects of health.
Link: www.serestherapeutics.com/