WHAT IS COMPLEAT® PAEDIATRIC?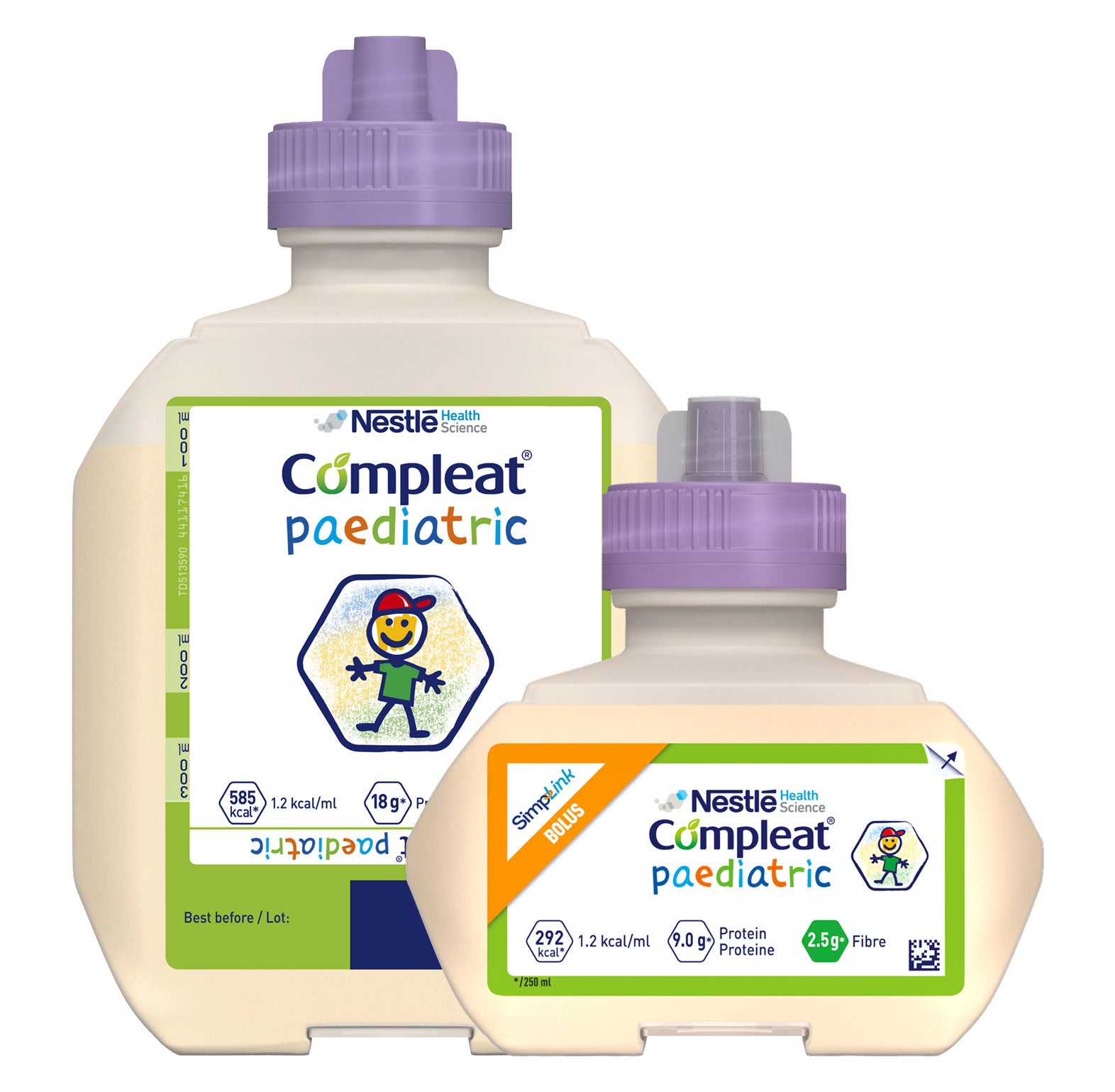 Compleat® paediatric
Compleat® paediatric is the only nutritionally complete solution (closed system) that contains ingredients derived from food** for children > 1 year.
Available in two formats: 500ml SmartFlex® and 250ml with ENFit compatible SimpLink® connection
1.2Kcal/ml
Protein 3.6g/100ml
13.8% food derived ingredients**
A blend of insoluble and soluble fibre
12% of energy from protein, 38% of energy from fat and 48% of energy from carbohydrates
Halal certified and gluten-free
---
Although food should not be added directly to a formula, it may be possible to use the formula as a basis for recipes forming a blenderised diet.
Food for special medical purposes. Compleat® paediatric is an enteral tube feed for the dietary management of patients with or at risk of malnutrition. Important notice: Use under medical supervision. Suitable for use as the sole source of nutrition. **13.8% of Compleat® paediatric contains rehydrated chicken meat and rehydrated vegetables, peach puree and orange juice from concentrate. Halal certified. For healthcare professionals only.
® Reg. Trademark of Société des Produits Nestlé S.A