Meritene's delicious range of nutrition shakes and soups help to provide the nutrients, which contribute to strength and vitality. These tasty high protein snacks are rich in vitamins B2, B6 & B12 which contributes to the reduction of tiredness and fatigue, and high quality protein which contributes to the maintenance of muscle mass.
Our nutritional needs are constantly evolving over time, which is why Meritene is formulated to meet the dietary needs for adults. With changes in lifestyle, dietary habits and our metabolism, targeted solutions like Meritene can help the over 50s to consume the nutrients they need, particularly vitamins to help with tiredness and fatigue such as B2, B6 and B12.
Discover Our Meritene® Range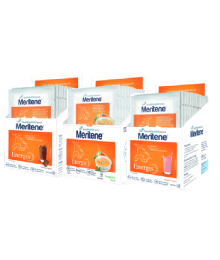 Meritene® Energis®
Shakes: 15x30g Sachets, Soups: 10x50g Sachets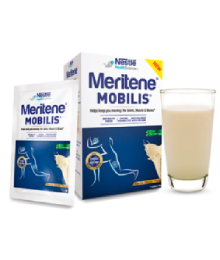 Meritene® Mobilis®
7x20g Sachets .
---