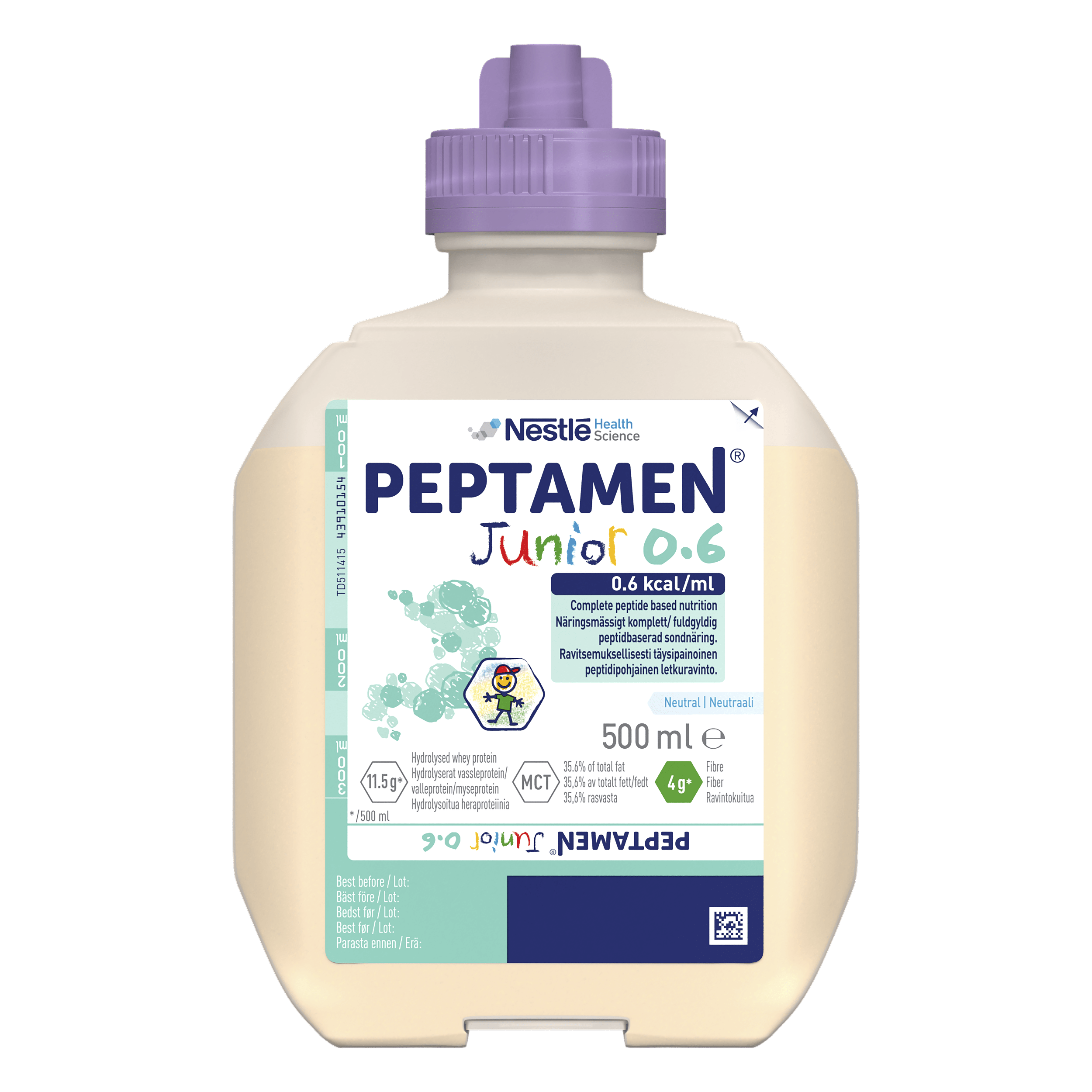 WHAT IS PEPTAMEN JUNIOR 0.6?
Peptamen® Junior 0.6 is a low energy peptide-based enteral tube feed for the dietary management of disease related malnutrition in patients with malabsorption and/or maldigestion who have reduced energy requirements. It is a partially hydrolysed, 100% whey protein formula with omega-3 fatty acids, fibre and 36% of the fat as MCT. Peptamen® Junior 0.6 is a nutritionally complete Food for Special Medical Purposes for use under medical supervision.
Designed for better feeding tolerance and absorption
0.6 Kcal/ml
100% whey protein
36% of fat as MCT
2.3g protein per 100ml
Osmolarity : 206 mOsm/l
Available in 500ml SmartFlex™ collapsible semi-rigid bottles for tube feeding. Also suitable for oral and bolus feeding.
---