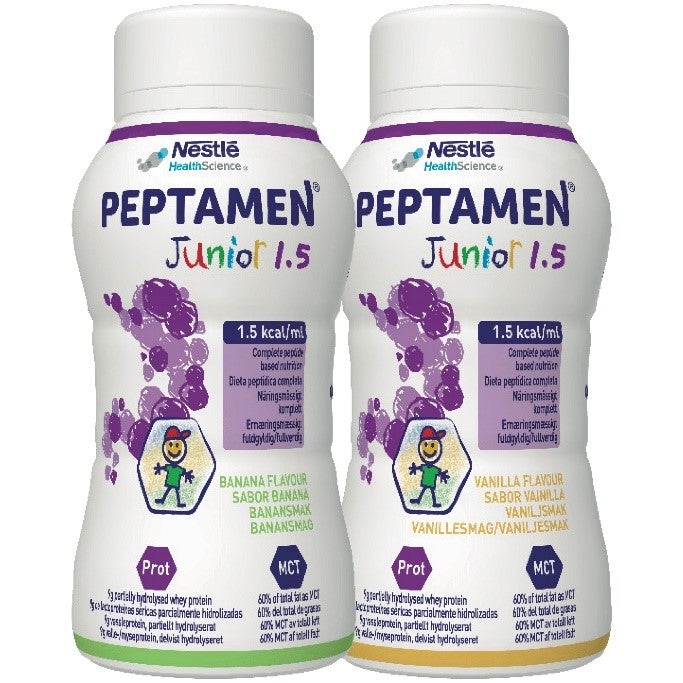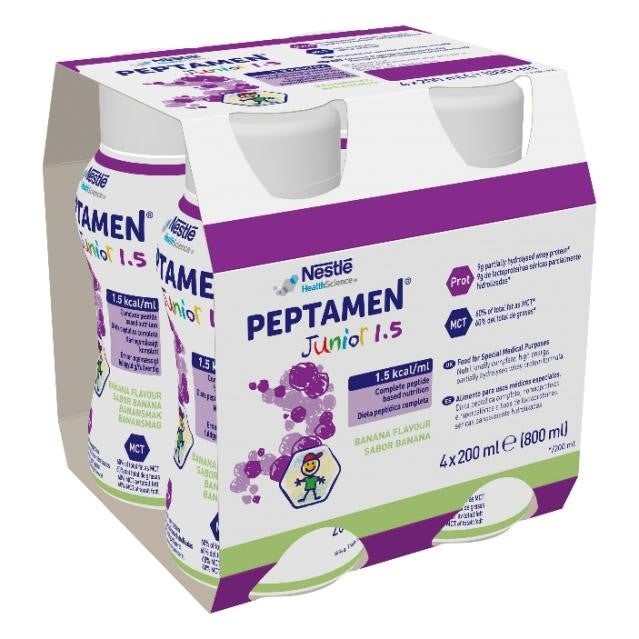 Try Peptamen® Junior 1.5
To learn more about Peptamen® Junior 1.5, book a Taster Session with your Nestlé Health Science representative. Samples are also available with free, fast delivery direct to you or your patients.
Not a Nestlé Health Science customer yet? Call our careline on 0800 000030 to be put in touch with your local representative.
What is Peptamen® Junior 1.5?
Peptamen® Junior 1.5 is a nutritionally complete ONS feed, developed to support children on a volume restricted diet, or with increased energy needs. It comes in convenient 200ml ready-to-drink bottles, in two flavours, banana and vanilla.
1.5kcal/ml
Partially hydrolysed, 100% whey peptide-based feed
For children aged 1-15
4.5g protein/100ml (12% total energy)
60% fat as MCT
For short or long-term use
Suitable for sip or bolus feeding
Osmolarity: 465mOsm/l
Peptamen® Junior 1.5 is a food for special medical purposes for use under medical supervision. It is indicated for the dietary management of disease related malnutrition in patients with malabsorption and/or maldigestion who have increased energy requirements.
---