We believe breast milk is the best food for infants. When in consultation with their healthcare professional, mothers and families find that optimal breastfeeding is not possible due to their infant's medical condition, formulas for special medical purposes play a vital role in providing essential nutrients to infants. We have a global commitment to market breast-milk substitutes responsibly.

This website is about the management of cows' milk protein allergy and nutritional solutions intended for infants. By continuing on this website, you accept that Nestlé Health Science supplies the information at your own request.


Are you a healthcare professional (HCP) or a parent?
Are all EHF's equally effective
Nestlé Health Science at the EAACI 2017 annual congress presented a product characterisation analysis which compared eHF samples using the same analytical methods. The research calls for new actionable guidelines to define and guarantee greater consistency among eHFs.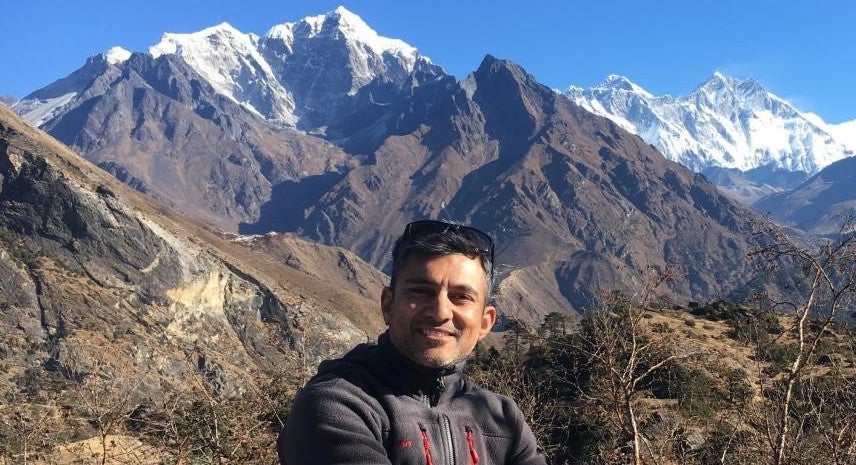 Dr Nick Makwana MD, Consultant Paediatrician (Paediatric Allergy)
Dr Makwana is a consultant at Sandwell and West Birmingham NHS Trust and runs the paediatric allergy service. He is one of the authors of the Cows Milk Protein Allergy Guideline for BSACI and his clinical and educational work was recently recognised with the certification of Accredited European Paediatric Allergist by EAACI.
To read the original publication, please click here:
---
Optimal Dietary Management of Cows' Milk Allergy (CMA)
The optimal dietary management for infants with CMA is for the mother to be supported to continue to breast feed, if able to do so, with or without cows' milk protein excluded from her own diet.1,2 It may not be possible for breast-feeding to continue or it may be stopped by the mother at a time of her choosing. With these infants, an appropriate hypoallergenic formula must be selected to enable symptom resolution, adequate nutrition and growth.1,2
Current Guidelines on Hypoallergenic Formulas
Guidelines recommend an amino acid formula (AAF) for the most severe cases of CMA but in most clinical scenarios an extensively hydrolysed formula (eHF) is the appropriate first line dietary management in infants who are no longer being breastfed.1,2,3 There are many eHF's available and they have to meet strict requirements to be labelled as 'hypo-allergenic'. These requirements include being tolerated by at least 90% (with 95% confidence) of groups of infants with documented CMA.4 However, not all products have been tested appropriately due to a lack of standardisation, or because their chemical compositions have been altered after the original tests. Furthermore, there are no aligned definitions of what constitutes an eHF4 and case reports have highlighted that some eHFs have residual peptides that would be sufficient to provoke an allergic reaction.5
Latest Analysis on eHF Hypoallergenicity and Suitability
A recent product characterisation analysis presented by a taskforce in collaboration with Nestlé Health Science at the EAACI 2017 annual congress compared eHF samples using the same analytical methods.4 This analysis demonstrated large variations in the content of peptides with a molecular weight of more than 1200 Daltons (variation from 1-36%). One of the major milk allergens, b-lactoglobulin (BLG), was also found to be present in variable quantities with only 20% of eHFs tested having non-measurable BLG content. The presence of BLG suggests a production process that may not be being managed consistently with concerns being raised regarding quality assurance.
There are a number of processes that can be used to reduce allergenicity, including enzymatic hydrolysis, heat treatment and ultrafiltration; however, there is currently no requirement for companies to perform these to defined standards.4
Future Proposals for Ensuring Safe and Effective Hypoallergenic Formulas
Ideally, as clinicians, we would expect an eHF to fulfil the criteria for documented hypoallergenicity and nutritional adequacy. These formulas would be expected to demonstrate efficacy in both IgE and non-IgE allergy and ongoing quality assurance after initial formula design would be paramount. Currently, few eHFs fulfil these criteria and it is recognised that not all eHFs are clinically tested or fit for their intended purpose.4
With new proposals by EAACI to agree on standards for preclinical testing, quality control and assurance as well as clinical testing, we hope that we can be more confident that the eHFs we prescribe in the future would be of an appropriate quality, with no batch-to-batch variation. This is to ensure that the infant we are prescribing for is receiving a formula that is safe, effective and nutritionally able to support ongoing growth and development.
IMPORTANT NOTICE
Breastfeeding is best for babies. Althéra
®
and Alfamino
®
must only be used under strict medical supervision and after full consideration of the feeding options available, including breastfeeding. The advice of a doctor, midwife, health visitor, public health nurse, dietitian or pharmacist on the need for and proper method of use of infant milks and on all matters of infant feeding should be sought. Good maternal nutrition is important for the preparation and maintenance of breastfeeding. Introducing partial bottle-feeding may have a negative effect on breastfeeding and reversing a decision not to breastfeed is difficult. Social and financial implications should be considered when selecting a method of infant feeding. Infant milk should always be prepared and used as directed. Inappropriate foods or feeding methods, or improper use of infant formula, may present a health hazard.
This article are the views of the author (Dr Nick Makwana)
Reference list:
1. Koletzko S et al. JPGN, 2012; 55(2): 221–229.
2. Luyt D et al. Clin & Exp Allergy, 2014; 44(5): 642–672.
3. Venter C et al. Clin Transl Allergy, 2017;7:26.
4. EMJ Allergy & Immunology, 2017; 2(1): 46–51.
5. Chauveau A et al. Paedia Allergy & Immunol, 2016; 27(5): 541–54