Lentil Ragu
8' meals
---
Good to know:
Lentils are a good source of fibre
---
1 tbsp. olive oil
1 onion, finely chopped
1 carrot, finely chopped
1 red pepper, finely chopped
1 clove garlic, finely crushed
100g red split lentile
1 tsp. mixed herbs
2 tbsp. tomato puree
1 x 400g tinned chopped tomatoes
200ml specialist formula (180ml water and 6 scoops of Althera/Alfamino)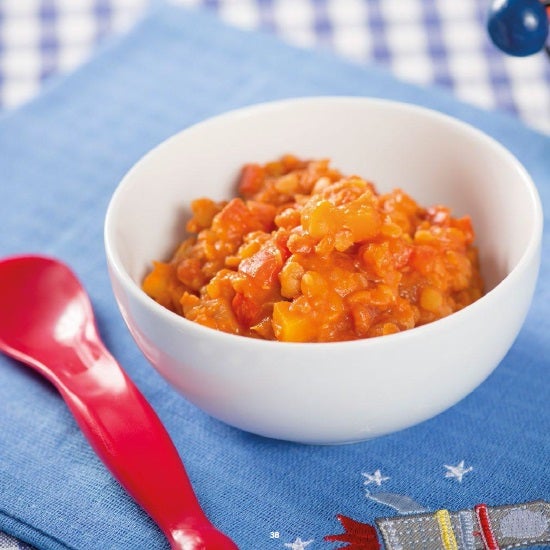 INSTRUCTIONS
Heat the oil on the hob in a non-stick saucepan and add the chopped onion. Cook for 2-3 minutes until soft and slightly brown.
Add the chopped carrot, pepper and garlic and cook for 5 minutes.
Add the lentils and mixed herbs and stir.
Add the tomato puree, tinned tomatoes and specialist formula mixture and stir.
Cook on a medium heat for about 30 minutes or until the vegetables are soft, ensuring it is boiling gently.
Serve with pasta or mashed potato.