MILK JELLY
3' meals
---
Tips
You can buy different shaped jelly moulds to add fun to mealtimes!
There are many different flavoured Jellies available, strawberry and orange are very popular!
---
4 cubes of Jelly* 60ml boiling water
60ml specialist formula (50ml water and 2 scoops powdered Althéra®/Alfamino®)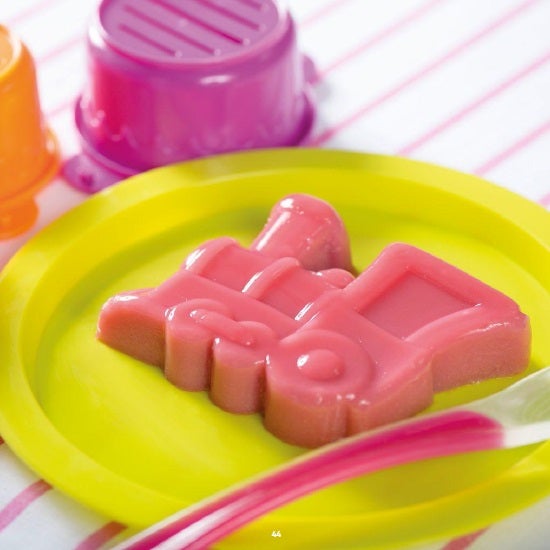 INSTRUCTIONS
Add the Jelly to a saucepan and pour in the boiling water, allow the jelly to melt while on a gentle heat.
Allow the jelly to cool slightly before adding the specialist formula mixture.
Place the jelly into moulds and refrigerate until set.
*We used strawberry jelly here but you can choose your favourite flavour