DRINKING WITH DYSPHAGIA
ADAPTING TO THICKENED DRINKS
Beyond feeling uncomfortable, repeatedly swallowing with dysphagia carries a genuine health risk. After diagnosis, a Speech and Language Therapist is likely to advise a change of consistency to both food and drink – to make swallowing safer.
Thickened drinks are easier to control in the mouth and move more slowly down the throat. This allows the muscles time to protect the airway. Once patients and carers are able to achieve the correct consistency – to match the dysphagia diagnosis – it is possible to enjoy favourite drinks again.
HOW A THICKENING AGENT LIKE RESOURCE® THICKENUP® CLEAR CAN HELP
Resource® ThickenUp® Clear is a powder designed specifically for the dietary management of patients with swallowing difficulties:
Rapidly thickens liquids and foods1
Once prepared, liquids remain clear and lump free
Does not change taste or smell of liquid and food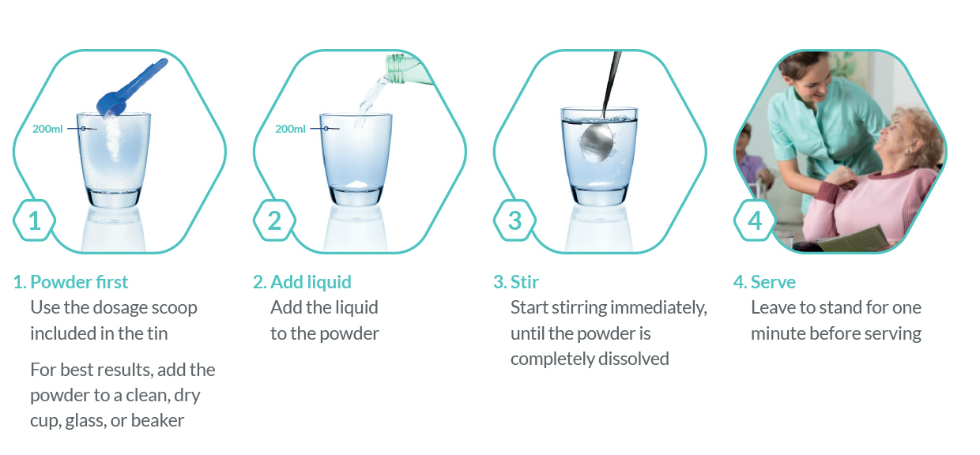 References:
Data on file. Nestlé Health Science 2018.