WHAT IS DYSPHAGIA?
Dysphagia is the medical term for swallowing difficulties. While typically more common in babies and the elderly, dysphagia is caused by multiple diseases, e.g. stroke, Alzheimer's disease and Parkinson's, and can affect people of all ages.
Dysphagia carries short-term health risks and can cause additional long-term health problems. It must be diagnosed and managed appropriately.
WHAT IS THE MOST LIKELY CAUSE OF DYSPHAGIA?
Causes of dysphagia can include disease or damage to the nervous system, muscle spasms in the oesophagus or other conditions that physically block the oesophagus – or cause it to narrow.1 Impaired saliva production or dry-mouth may make dysphagia worse.
WHAT ARE THE CONSEQUENCES OF DYSPHAGIA
Dysphagia makes eating and drinking uncomfortable. However, it is the related serious health issues that give most cause for concern:
Malnutrition from eating and drinking less
Dehydration from drinking less
Weight loss
Respiratory infections
Social issues and food avoidance
Many people tolerate the problem and do not seek professional help immediately. Getting a proper diagnosis will directly influence treatment, so is absolutely essential.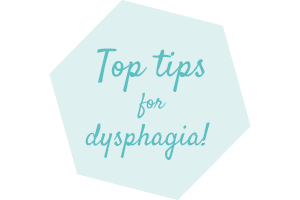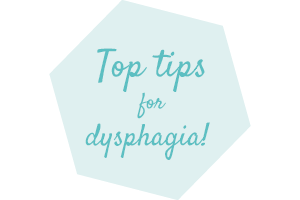 A SPEECH THERAPIST CAN HELP
Speech therapists are trained to help people with all kinds of oral conditions. A consultation with a speech therapist may provide useful information about types of foods and even exercises that can be done to help with dysphagia.1
---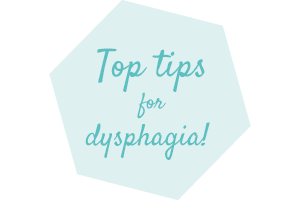 NUTRITION & HYDRATION WEEK WEBINAR
We held a Texture Modification tips and tricks webinar aiming to dispel the myths surrounding this topic.
The webinar was hosted by our Medical Affairs Dietitian, Caroline Hill who will be joined by our Dysphagia chef Gary Brailsford and special guest, Sophie Murray, Head of Nutrition & Hydration at Sunrise Senior Living.