Information on this page is only intended for parents, or caregivers, with infants who have already been prescribed Althéra® or Alfamino®
INTRODUCING NEW FOOD VARIETIES WITH COWS' MILK ALLERGY (CMA)
Complementary feeding - also known as weaning - is an exciting time for you and your baby, as you watch your little one progress from breastfeeding and/or formula to eating family meals. Even though your baby may be allergic to cows' milk, you should aim to introduce a variety of foods and flavours – avoiding milk, of course.
There is no evidence that delaying the introduction of wheat, soya, egg, fish and nuts will prevent the development of allergies. In fact, evidence is building that early exposure of these foods may be beneficial. Parents should seek advice from a healthcare professional when beginning to wean a child with eczema or has had a reaction to another food other than milk.
The following recipes, developed with leading dietitians from across the UK, will help you to prepare milk-free recipes for your child. As you grow in confidence and as your child grows, you may be able to adapt family meals to make them suitable for CMA.
EXPLORE DELCIOUS RECIPES IN THE ALTHERA & ALFAMINO WEANING GUIDE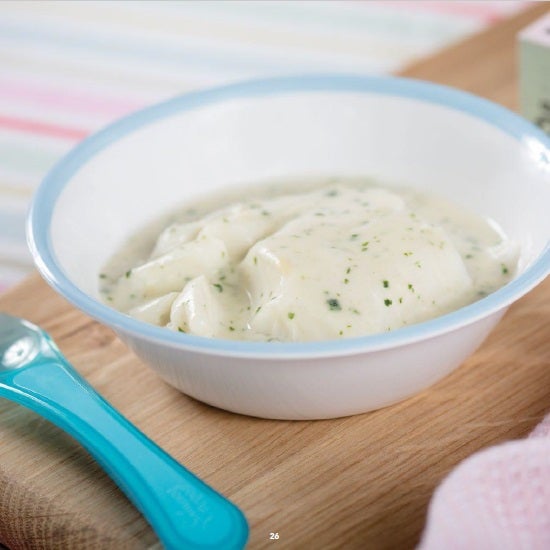 Fish in Herb Sauce
3' meals
---
Tips
For gluten-free sauce, use cornflour to thicken instead of flour.
---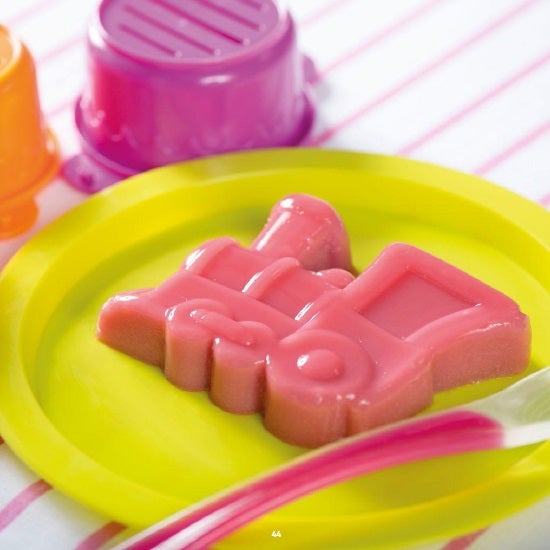 Milk Jelly
Tips
You can buy different shaped jelly moulds to add fun to mealtimes!
There are many different flavoured Jellies available, strawberry and orange are very popular!
---
Our weaning recipes are split into different stages, which are appropriate for different children. Before introducing food into your baby's diet, always consult with your healthcare professional.
Stage 1 'starting off' covers the introduction of smooth purées in small quantities. First, establish your baby on vegetables and fruit, then introduce meat, fish or lentils.
Stage 2 'moving on' gradually introduces mashed and lumpier foods. These encourage a child to chew. Servings of these foods can still be small.
Stage 3 'family meals' is when older children can begin to feed themselves. Regular family recipes can be adapted to suit this stage of weaning – e.g. with no salt or added sugar.
---
Footnotes and abbreviations:
CMA, cows' milk allergy
Disclaimer:
Information on this page is only intended for parents, or caregivers, with infants who have already been prescribed Althéra® or Alfamino®
IMPORTANT NOTICE: Mothers should be encouraged to continue breastfeeding even when their babies have cows' milk protein allergy. This usually requires qualified dietary counselling to completely exclude all sources of cows' milk protein from the mothers' diet. If a decision to use a special formula intended for infants is taken, it is important to follow the instructions on the label. Unboiled water, unboiled bottles or incorrect dilution can make babies ill. Incorrect storage, handling, preparation and feeding can eventually lead to adverse effects on the health of babies. Formula for special medical purposes intended for infants must be used under medical supervision.